The Problem:
STAG Beer faced a new competitor in the market who was snatching marketshare by the handfuls. They needed a way to reconnect with disenchanted consumers and rebuild their strength as the leading beer.
The Solution:
TILT came in with a bang. STAG was in the middle of an under-the-crown promotion going south and we had to act fast; so we ran a "try again" campaign on their Facebook page, as a form of damage control, which allowed three people with six "try again" crowns to win merchandise every day. In addition to this, we started running various engagement campaigns to start reconnecting the brand to the 'grassroots' consumers. This strategy increased their sales by 27% in 12 months. 
Being one of our more dynamic clients, we were able to produce a wide variety of content, including but not limited to, print, video marketing, and billboards, some of which you can view below.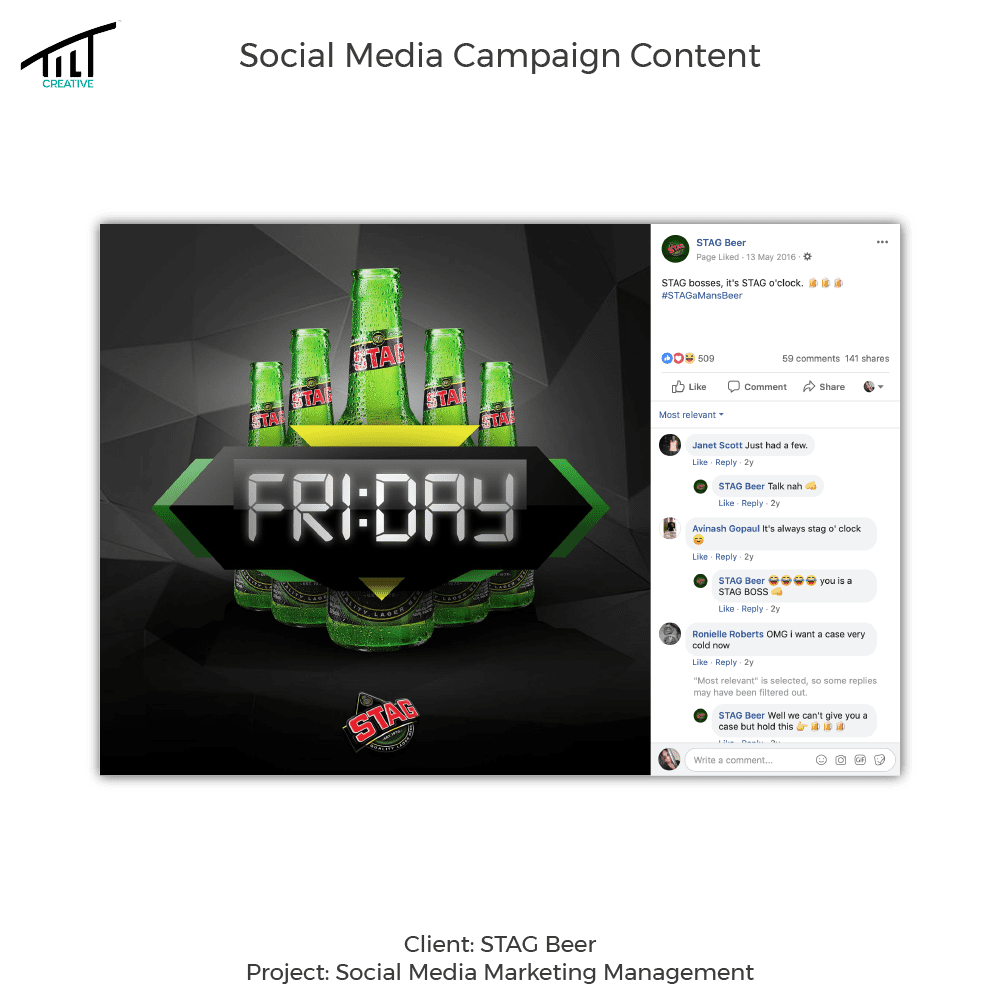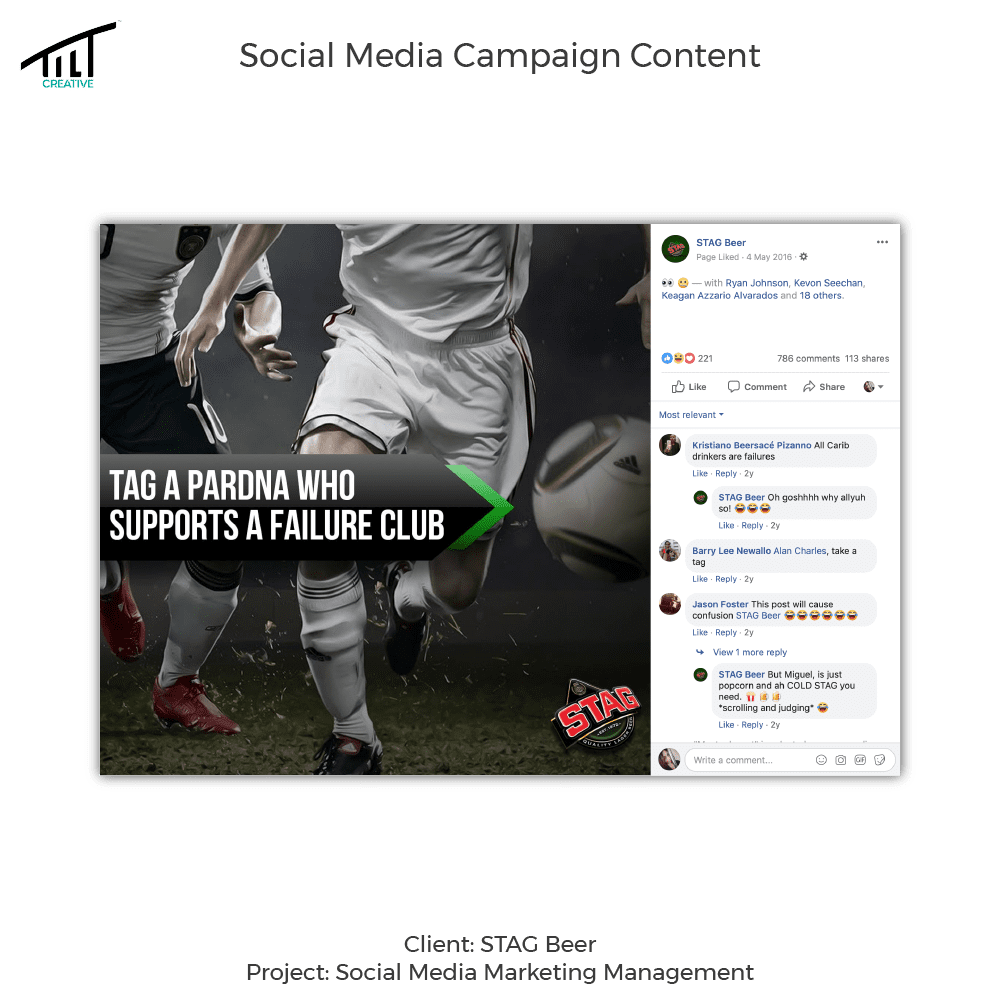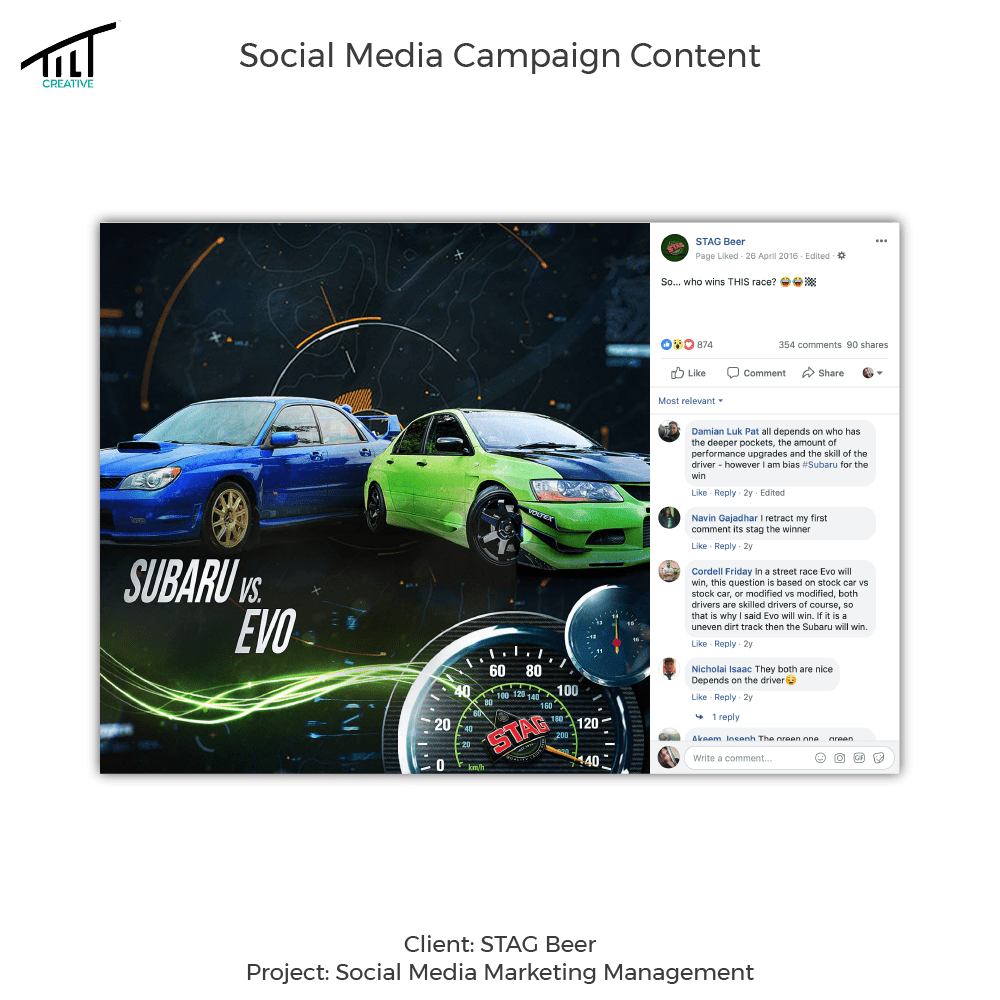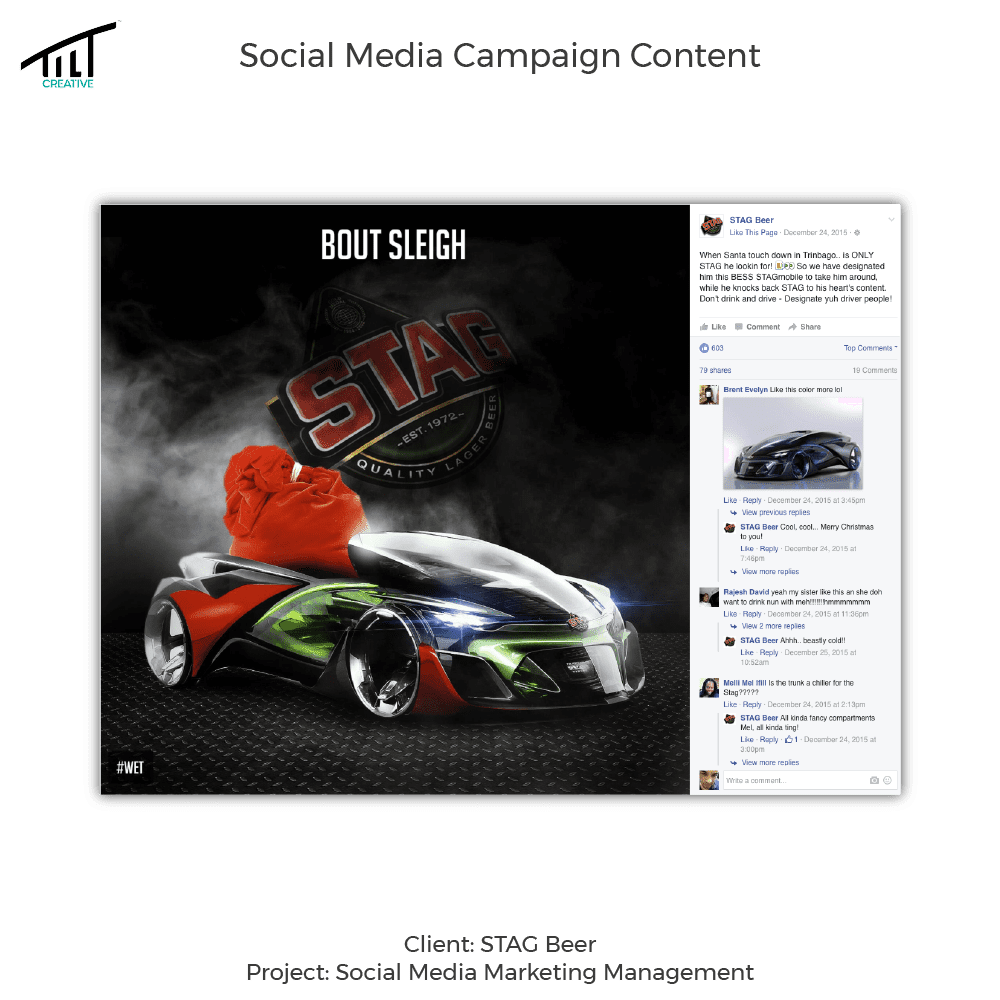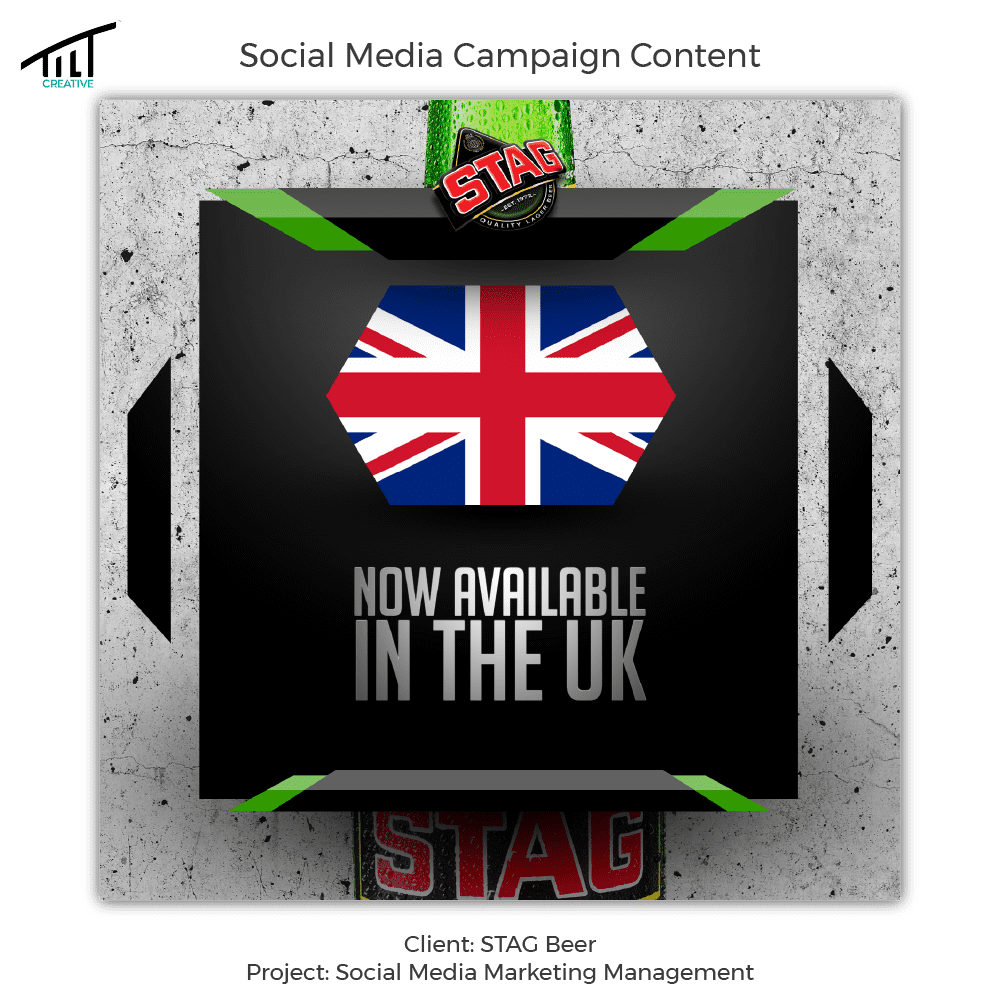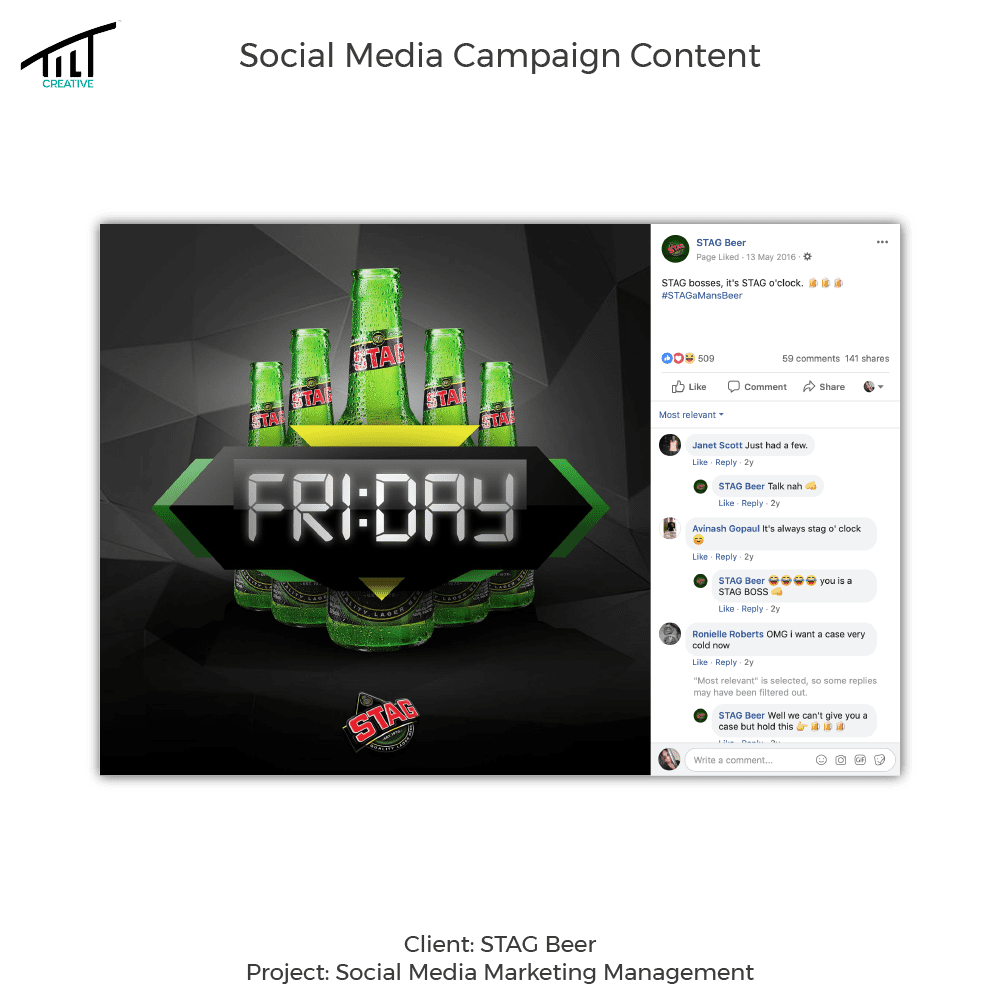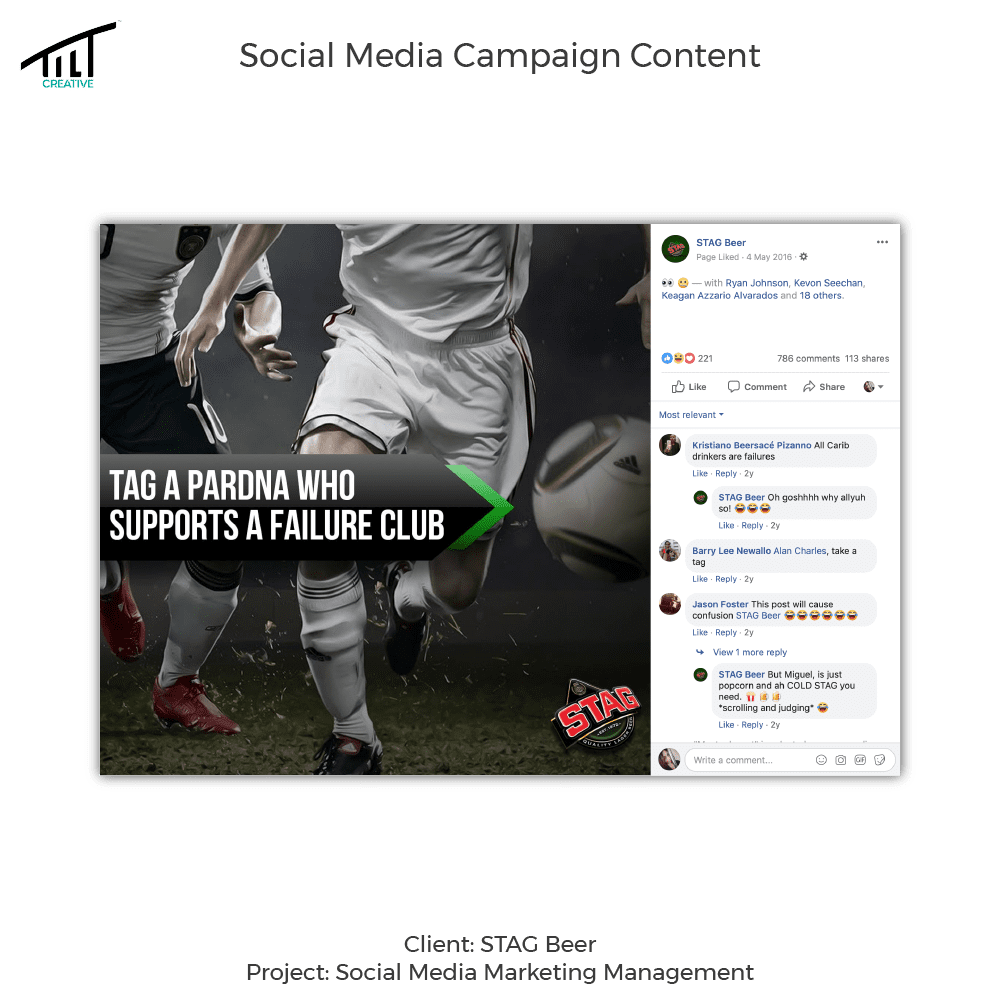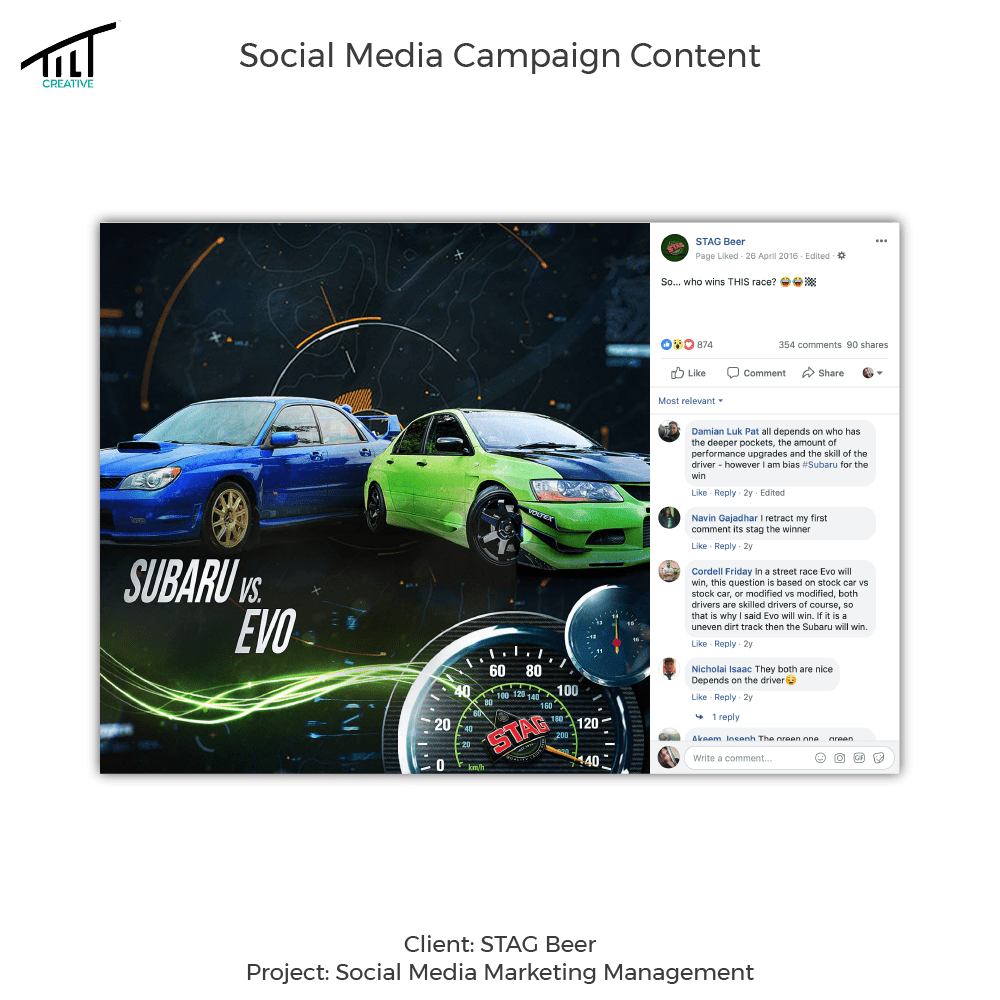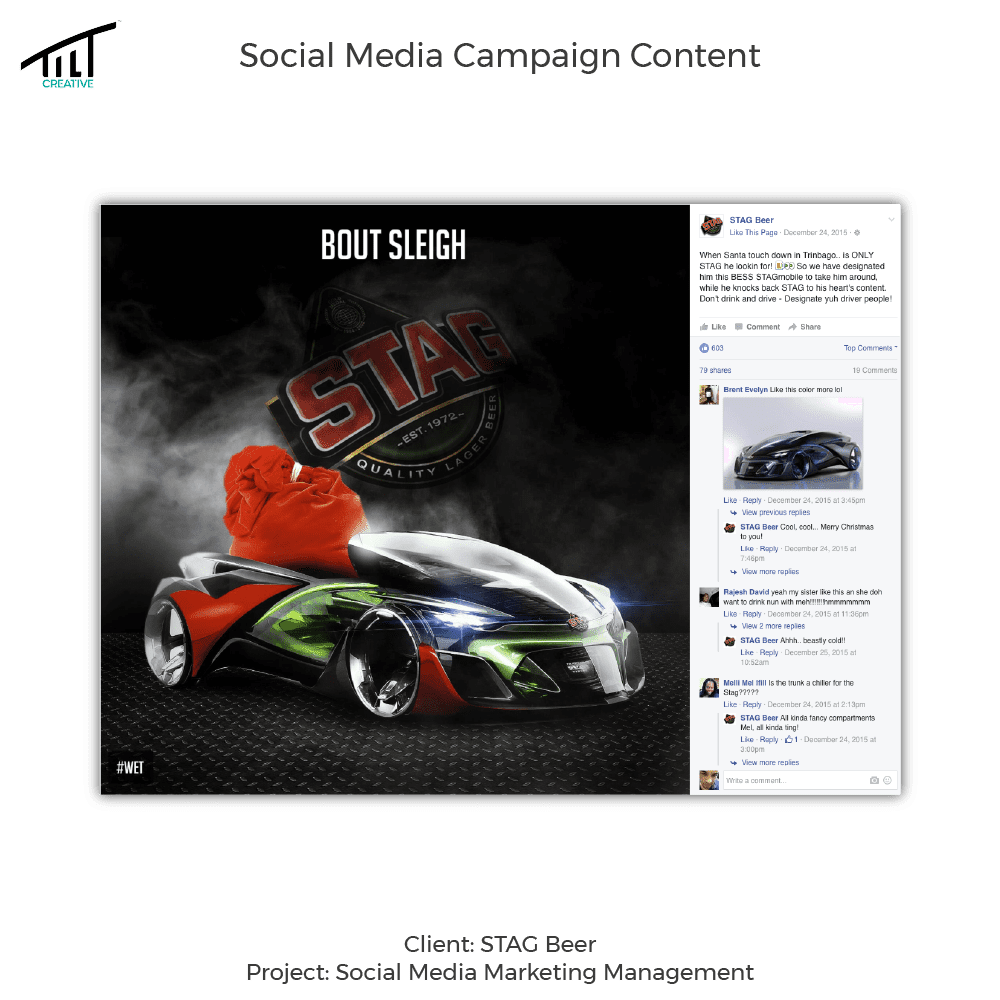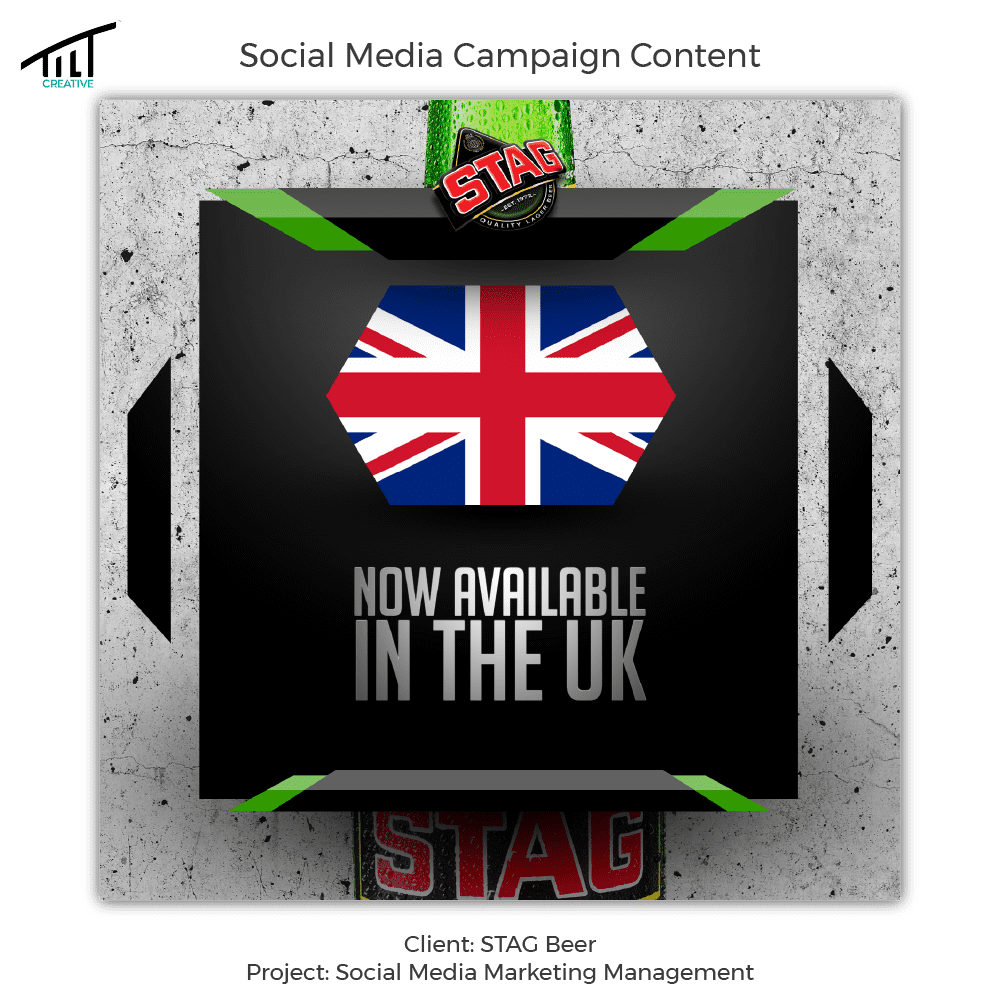 SR3: STAG Riddim 3
For three consecutive years, STAG Beer developed and released a musical track. TILT were responsible for the marketing behind the release and promotion of the track, and the promotion of the three Road Tour events.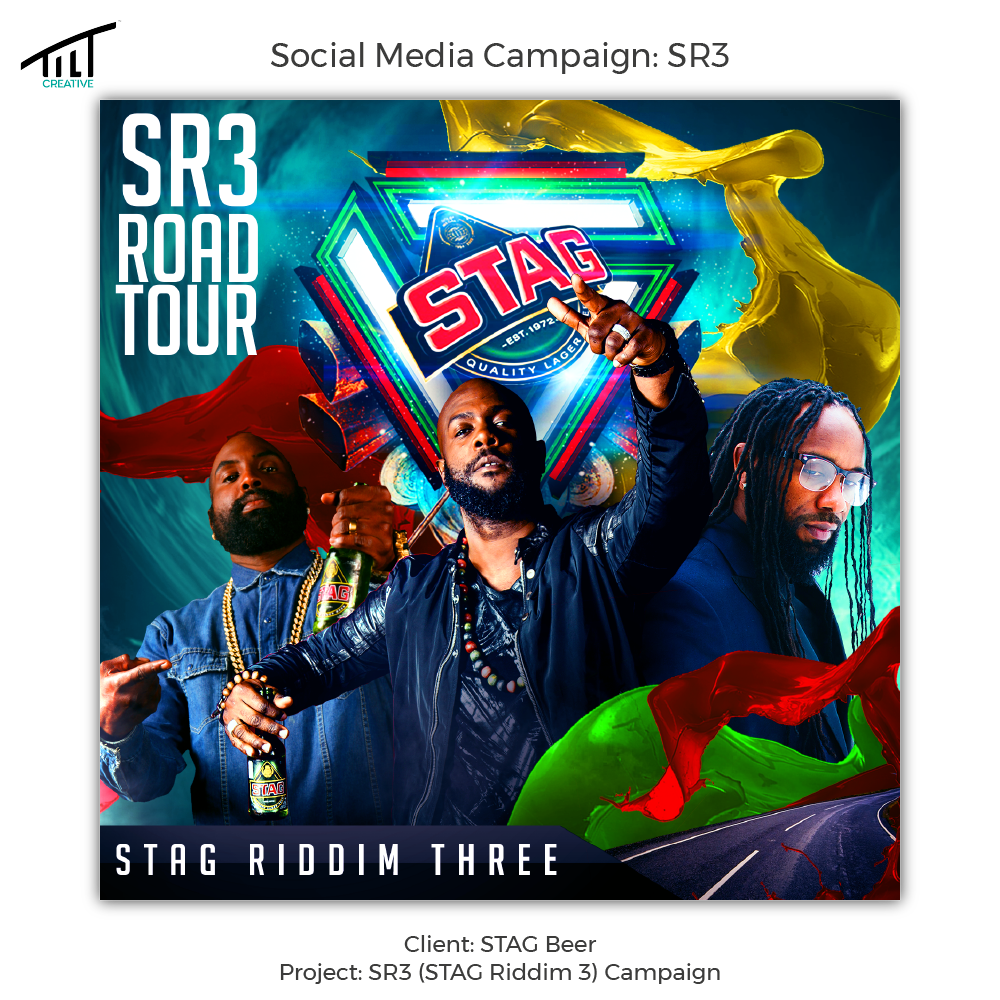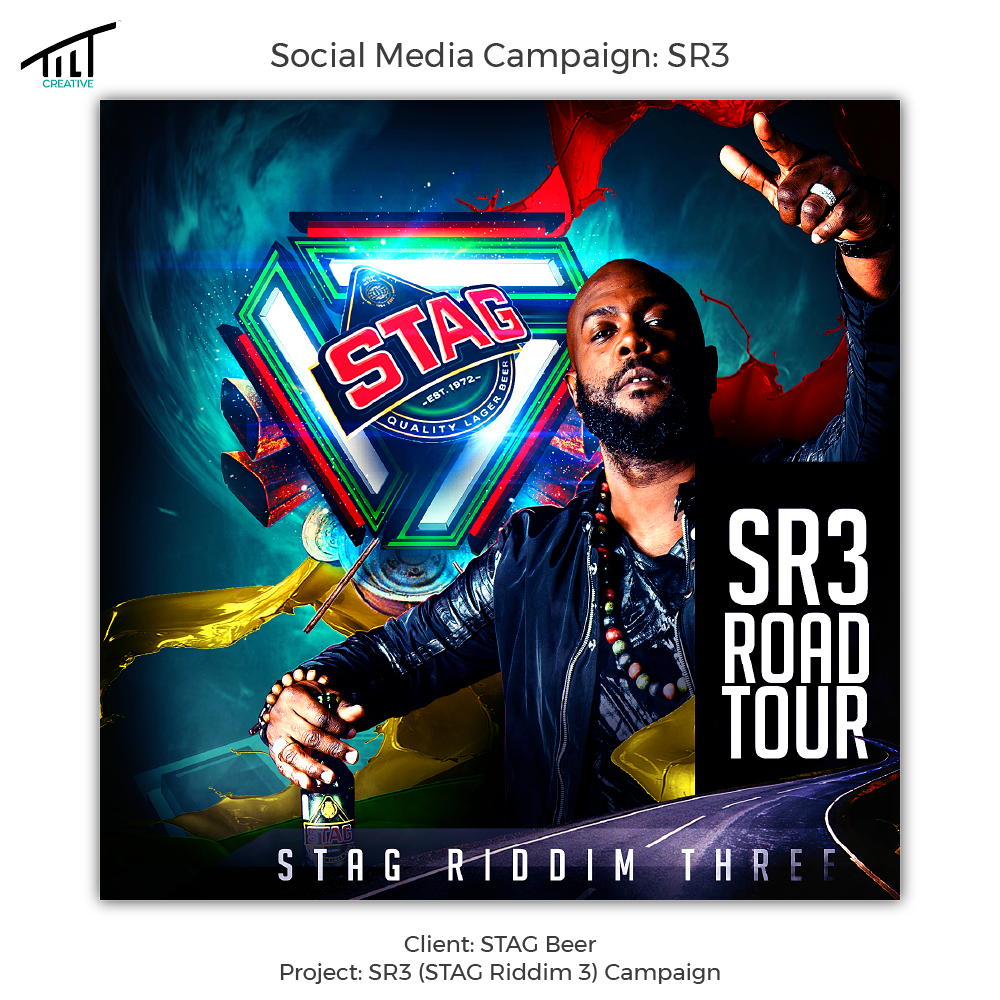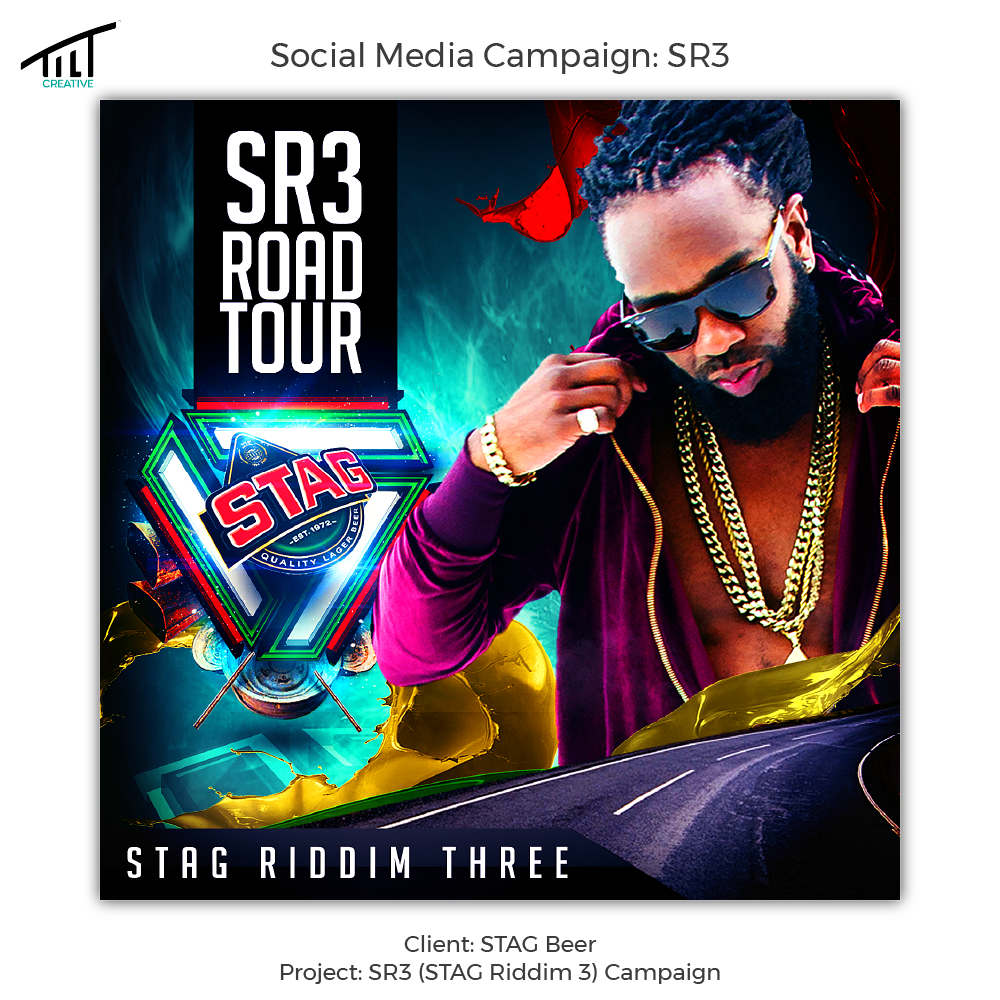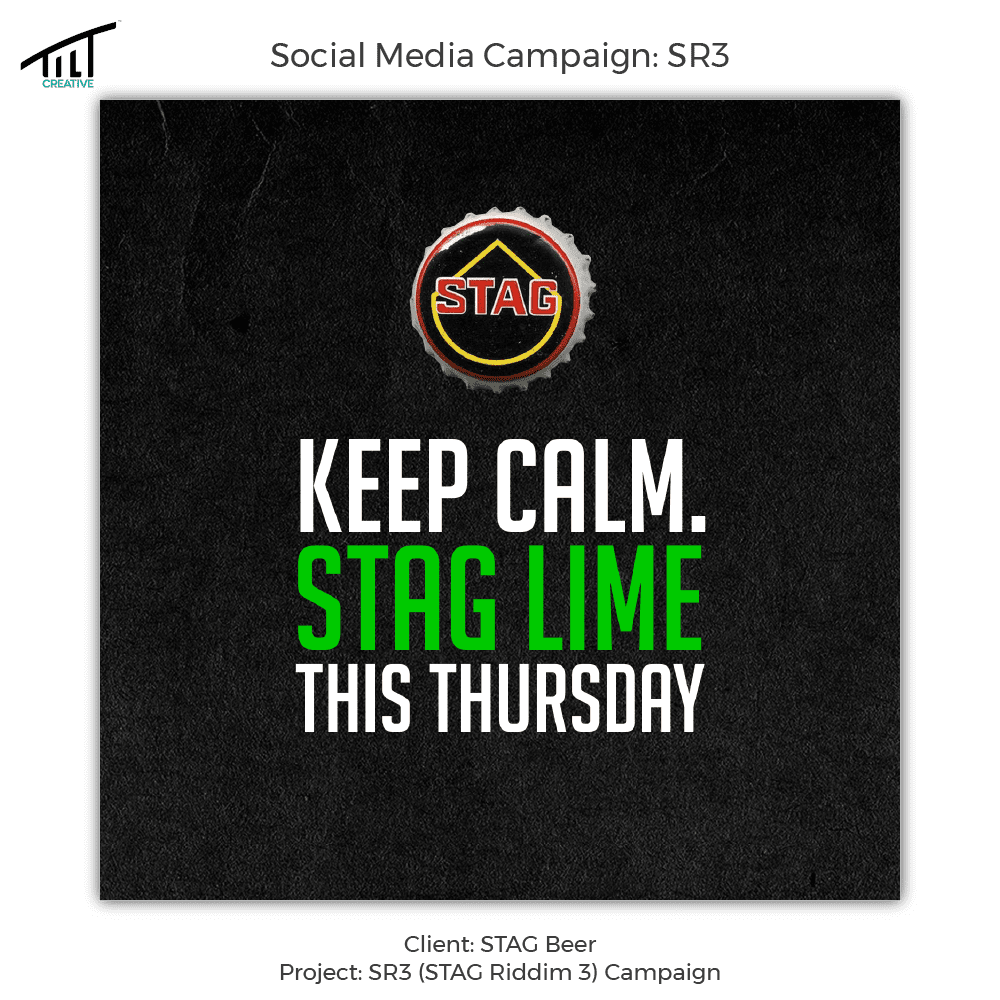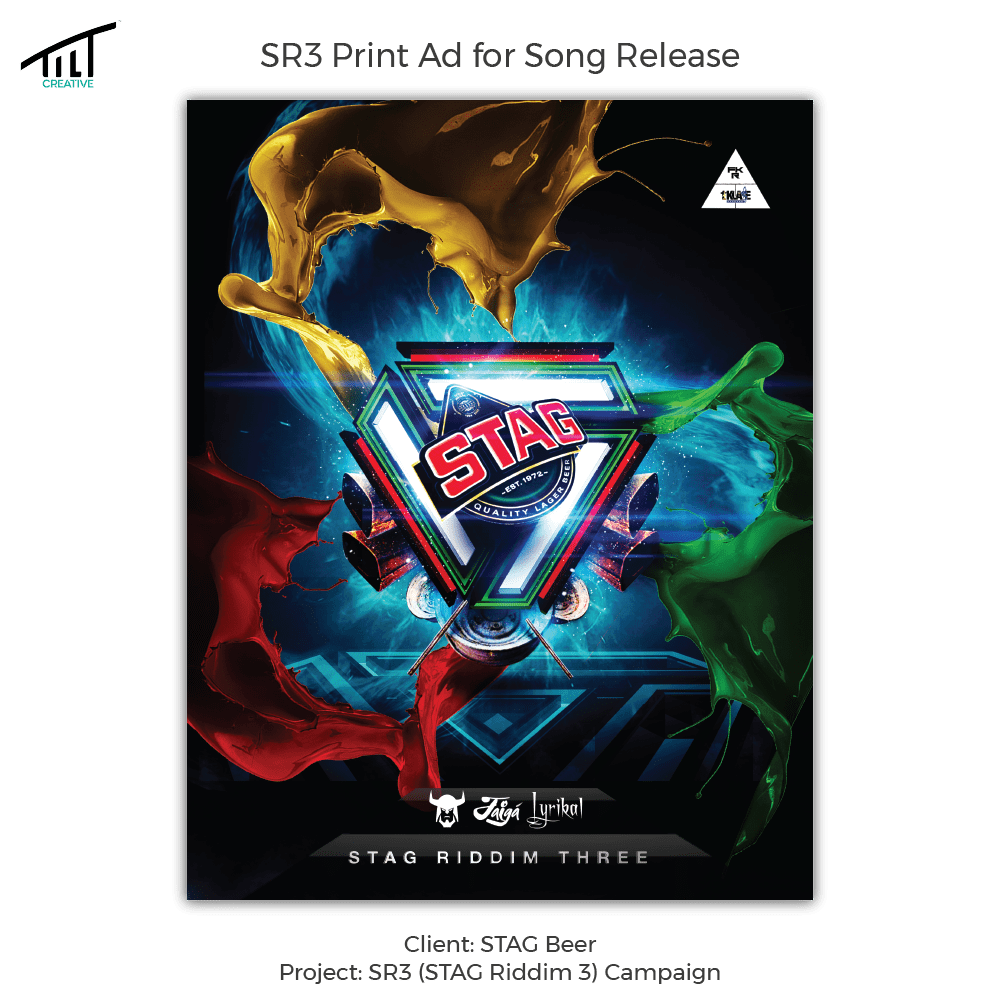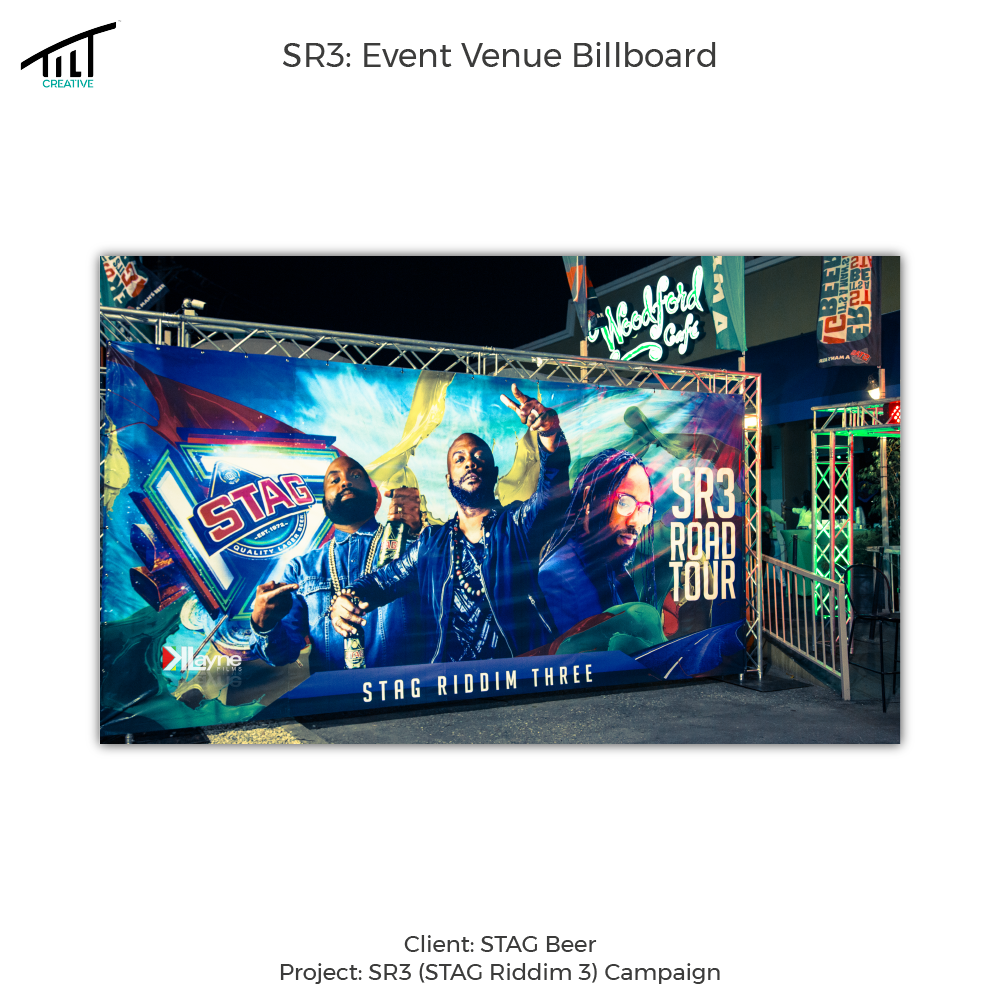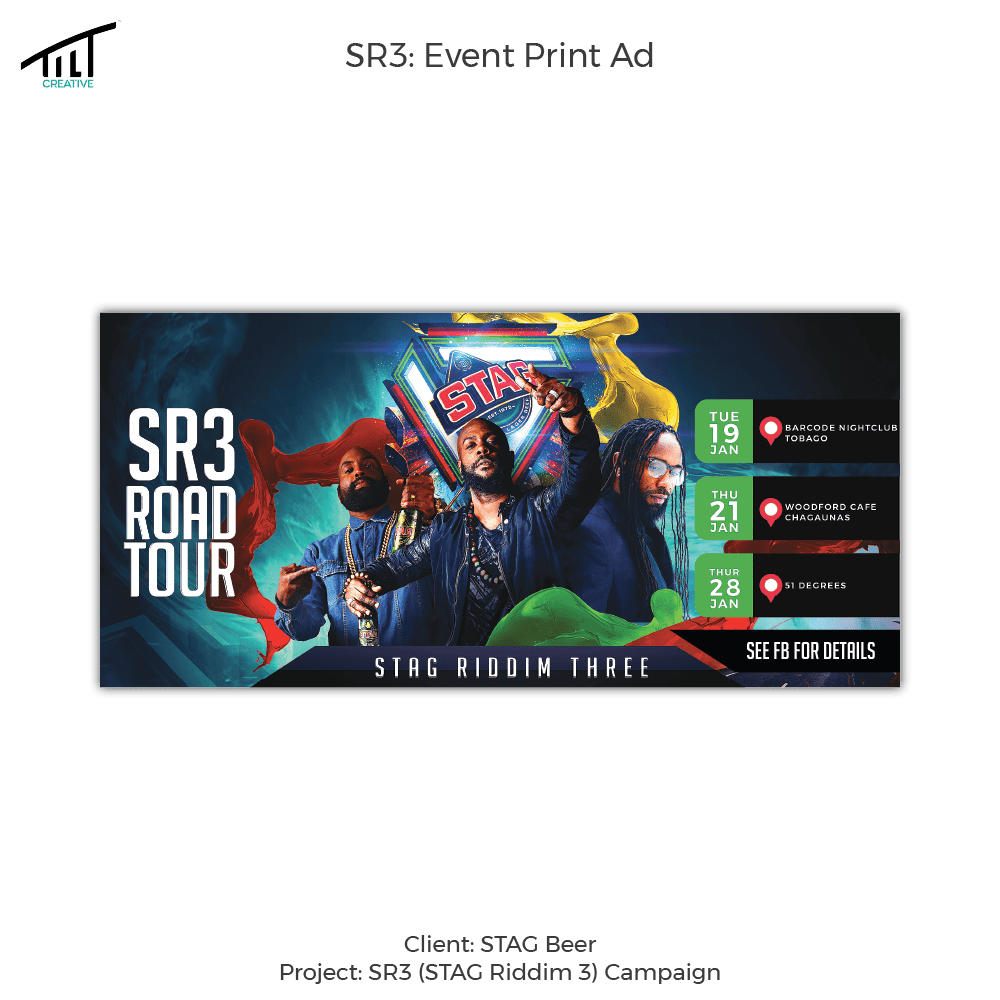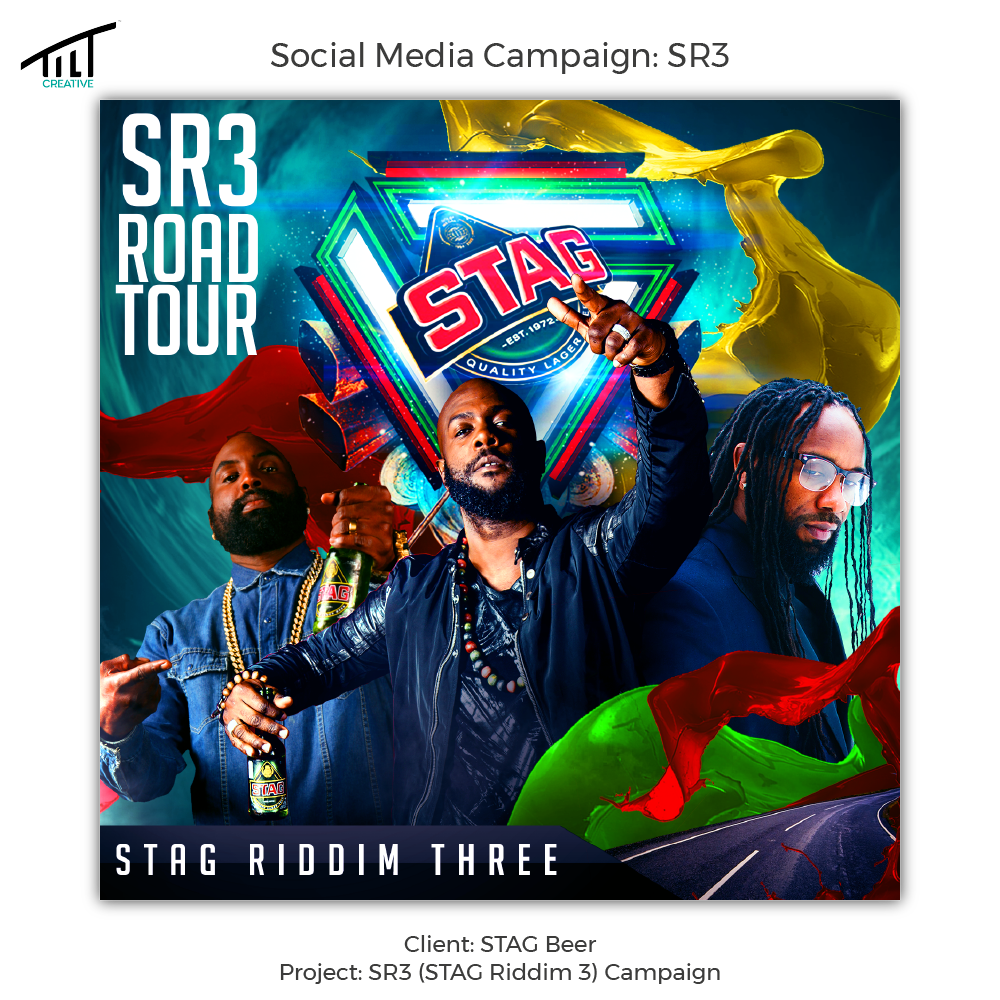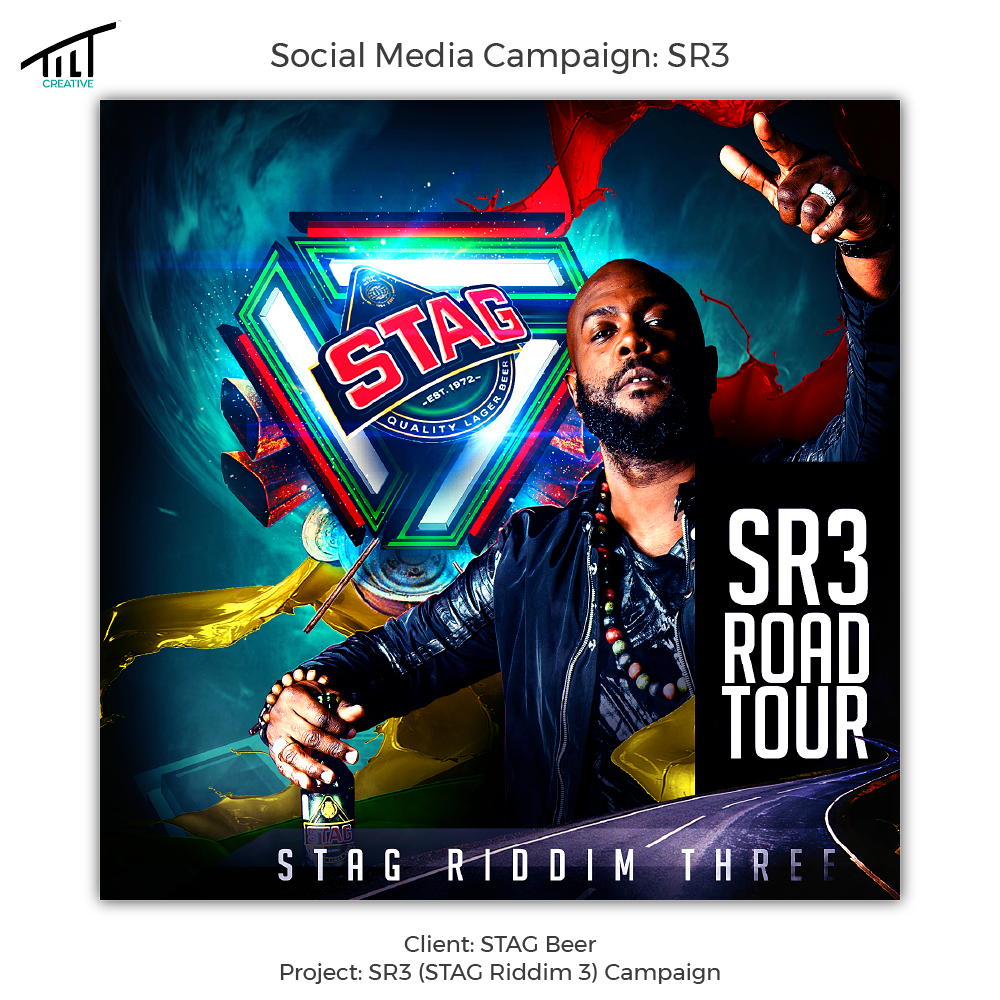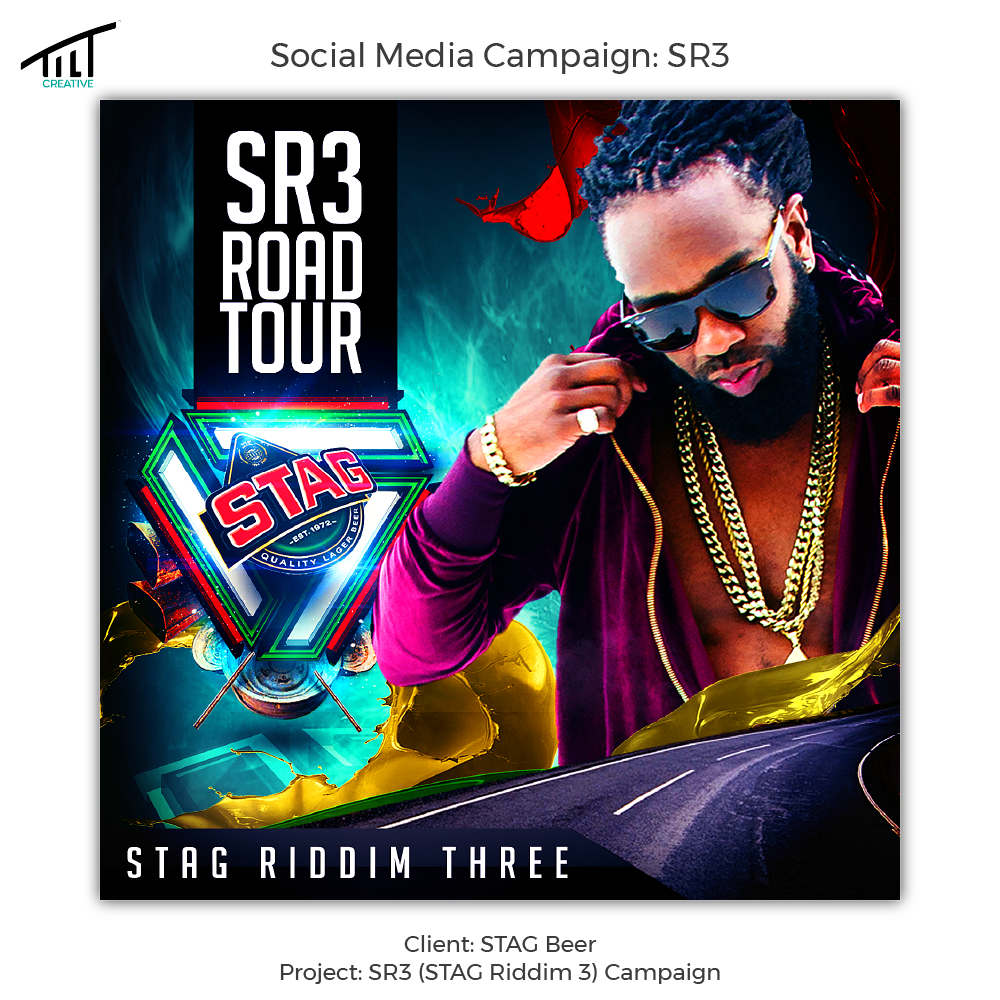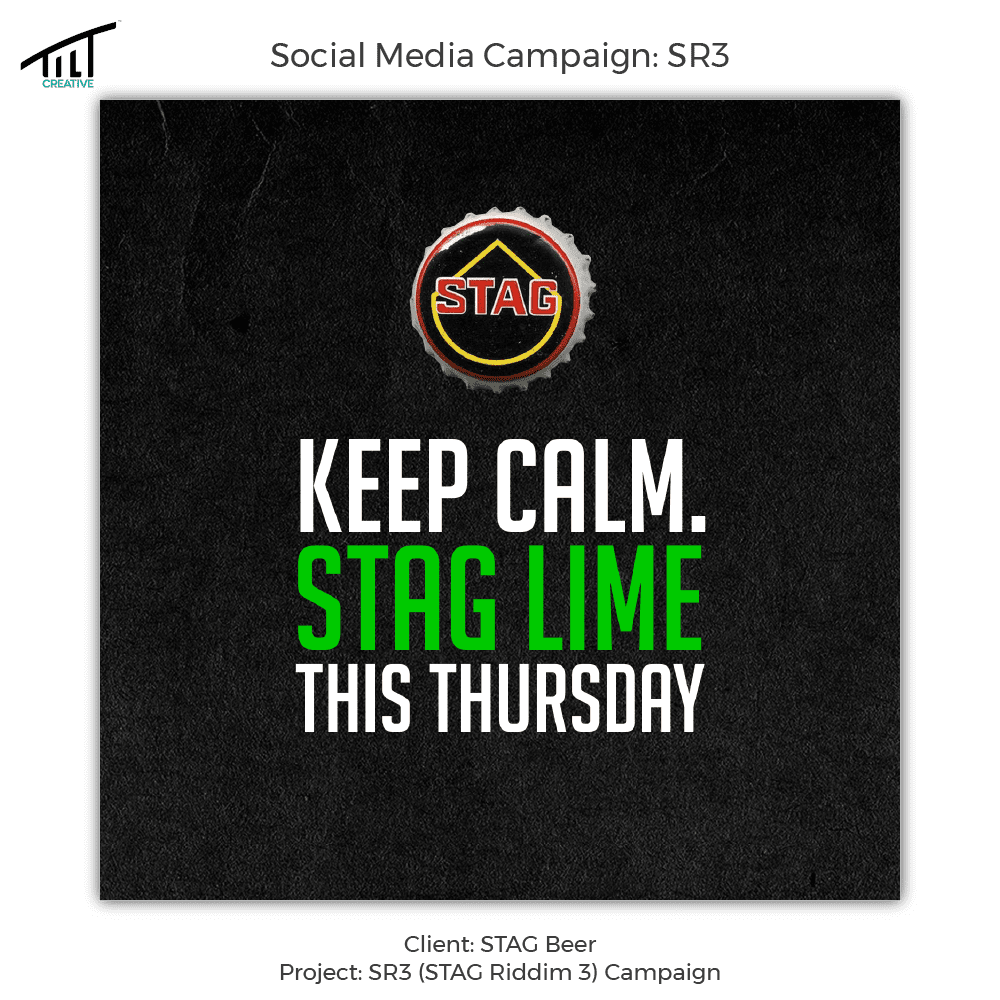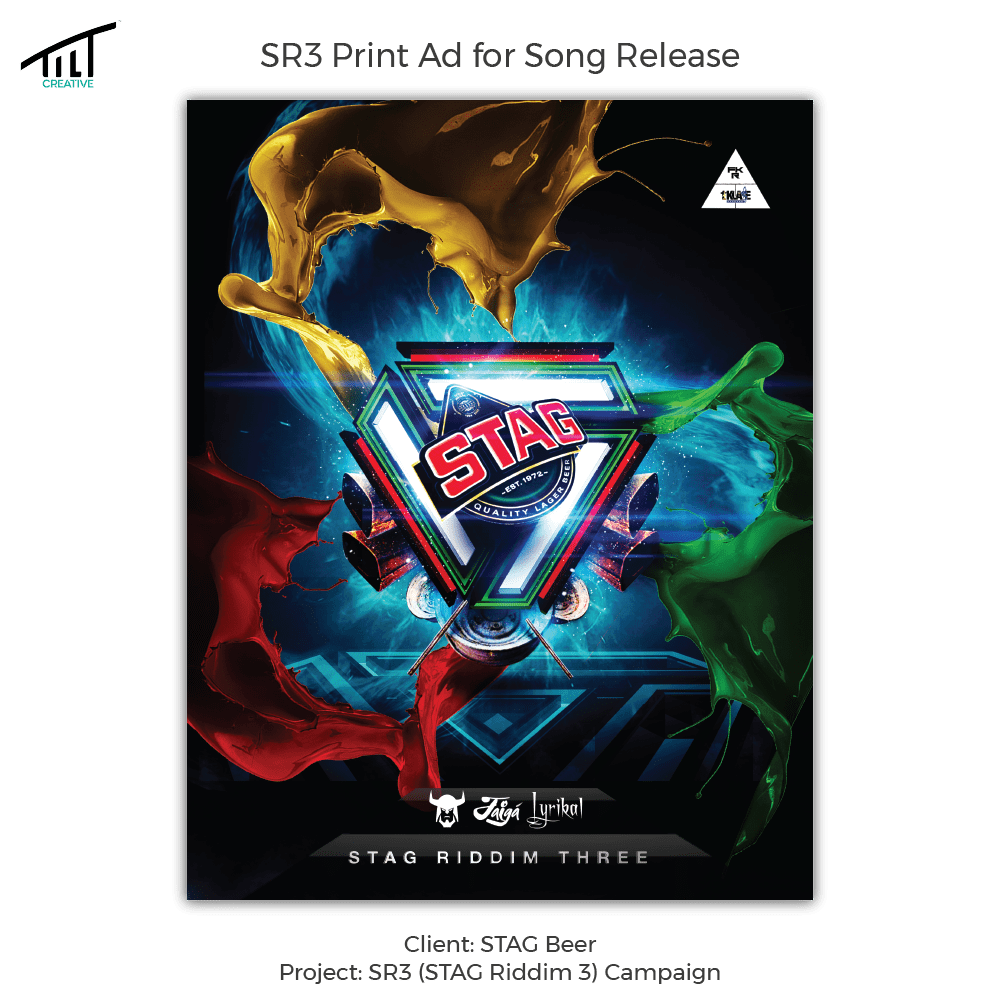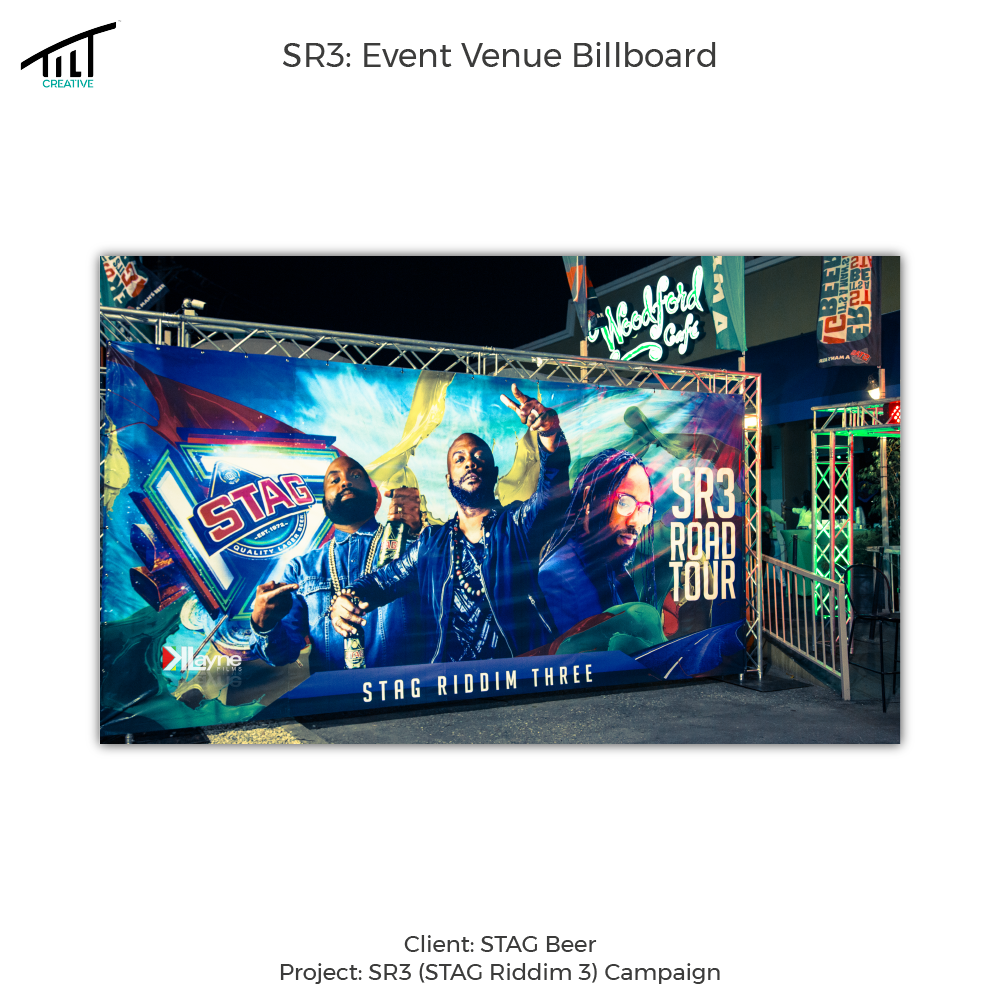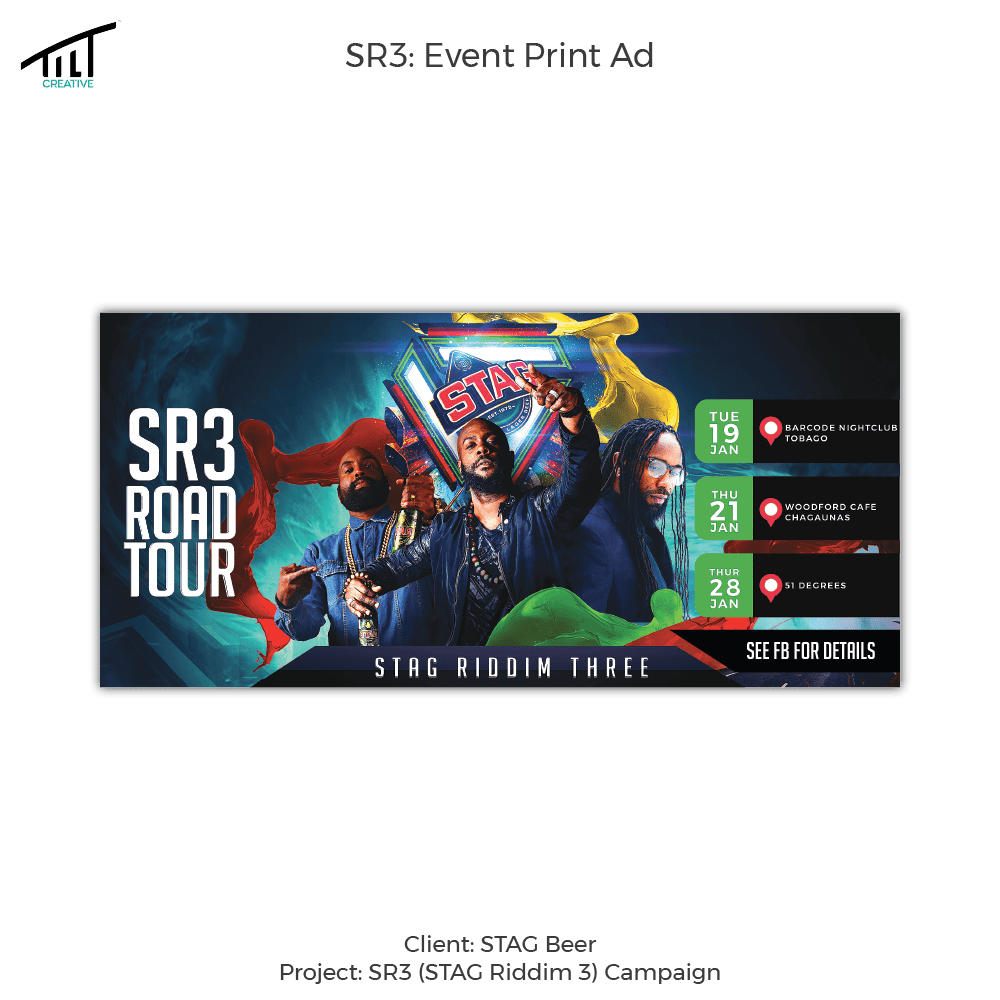 Movember
STAG, being a masculine focused brand, decided to join the Movember cause and increase awareness among younger men about men's health. We designed some educational artwork to go with the Movember beard challenge: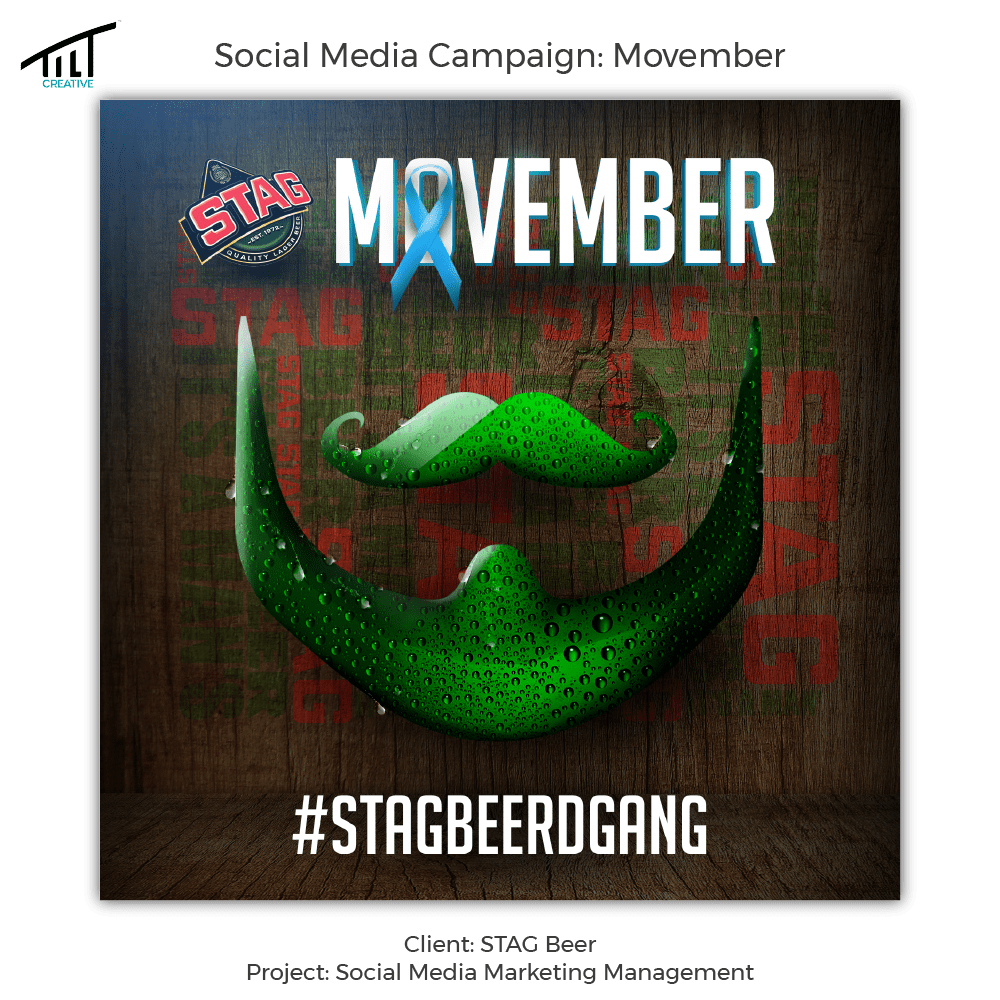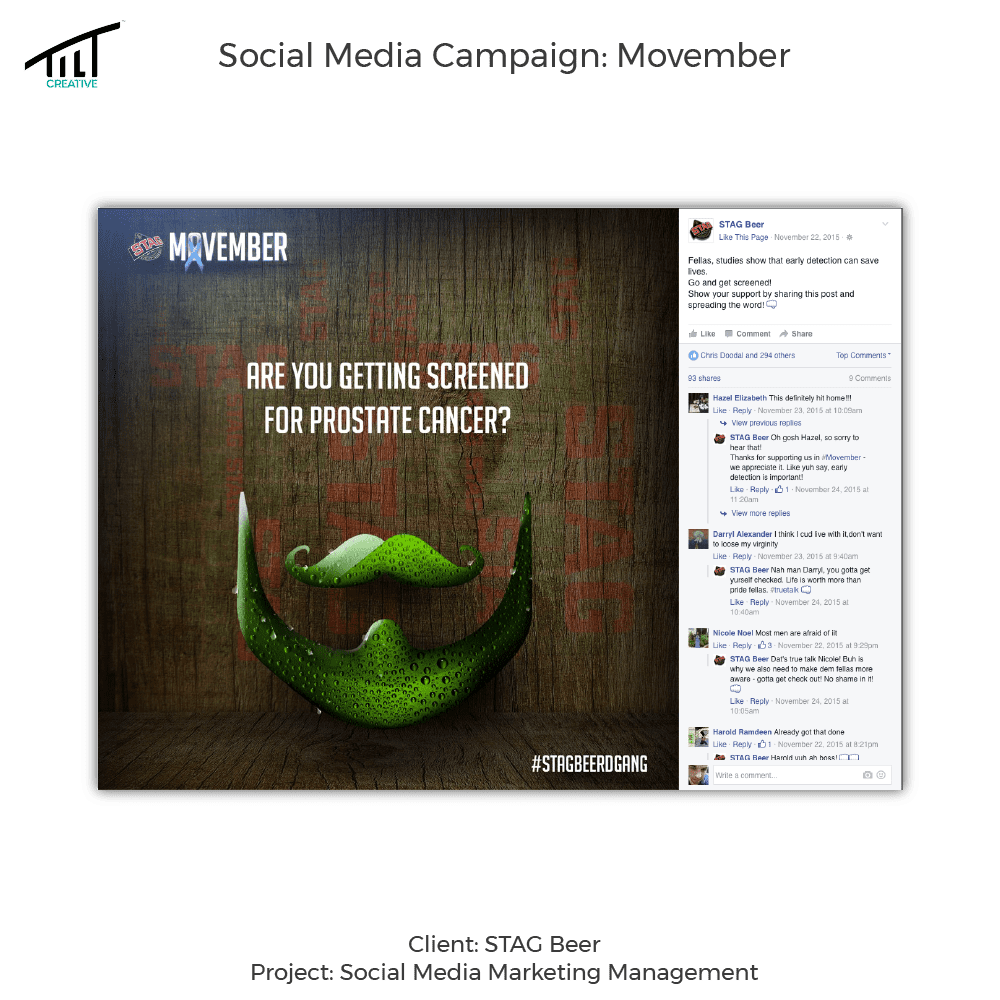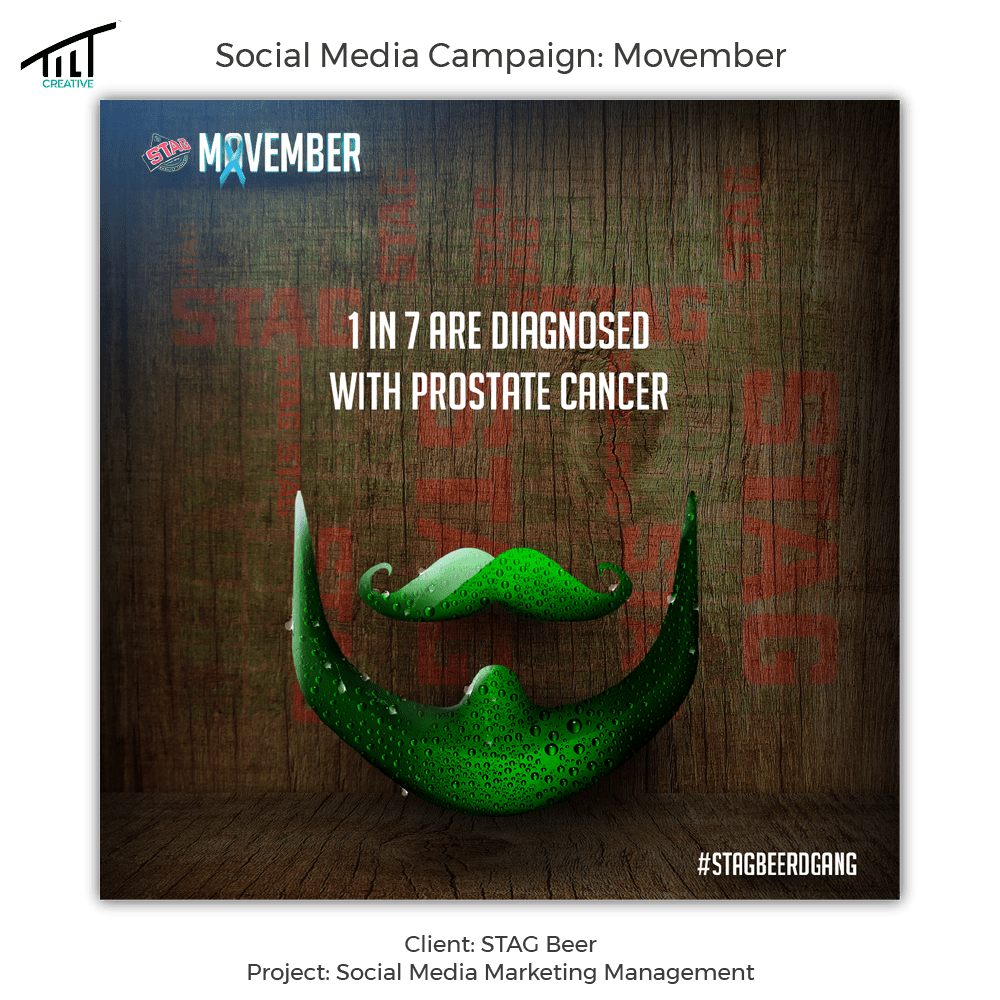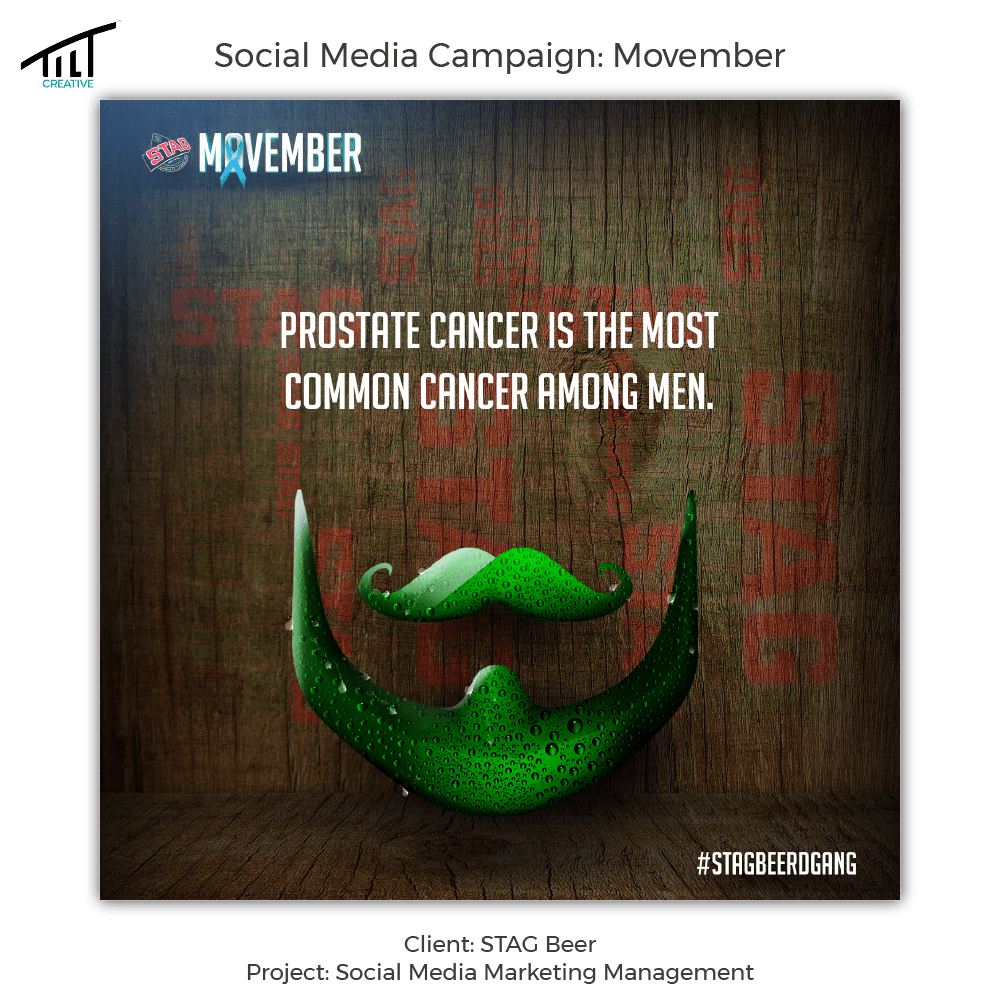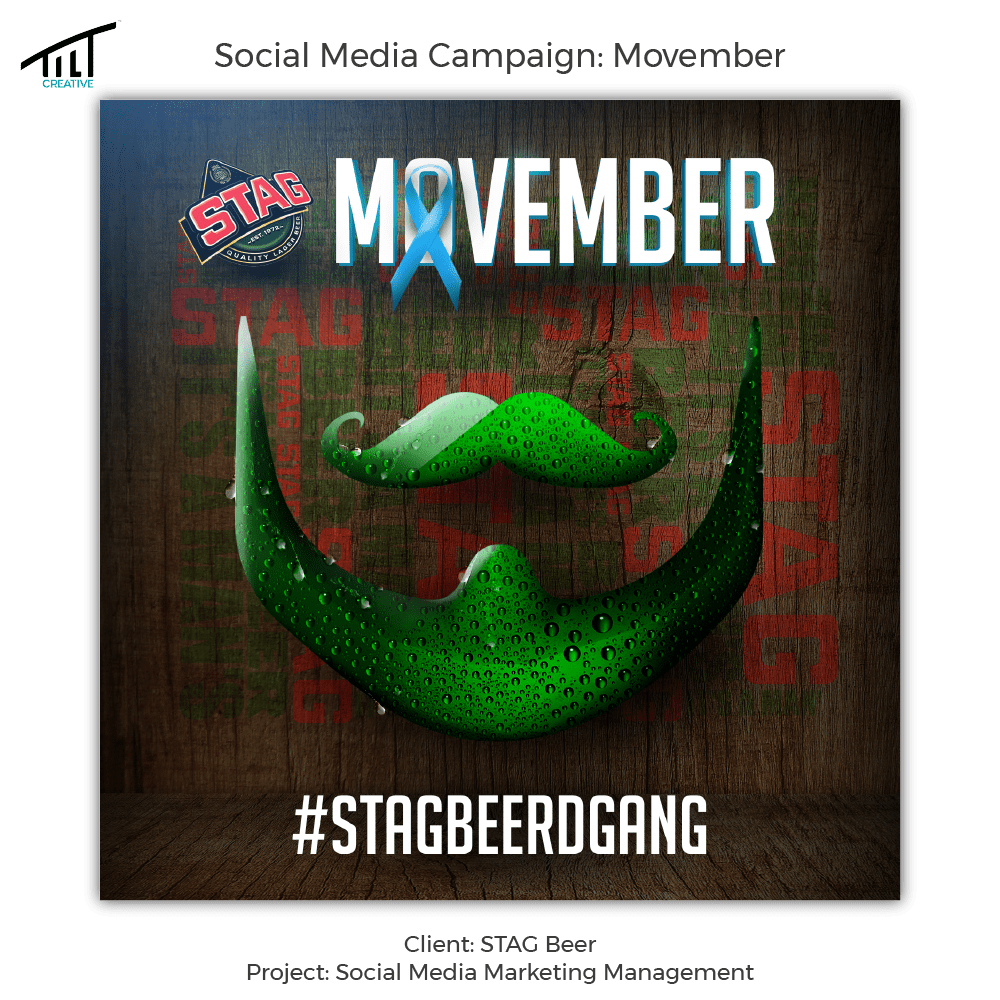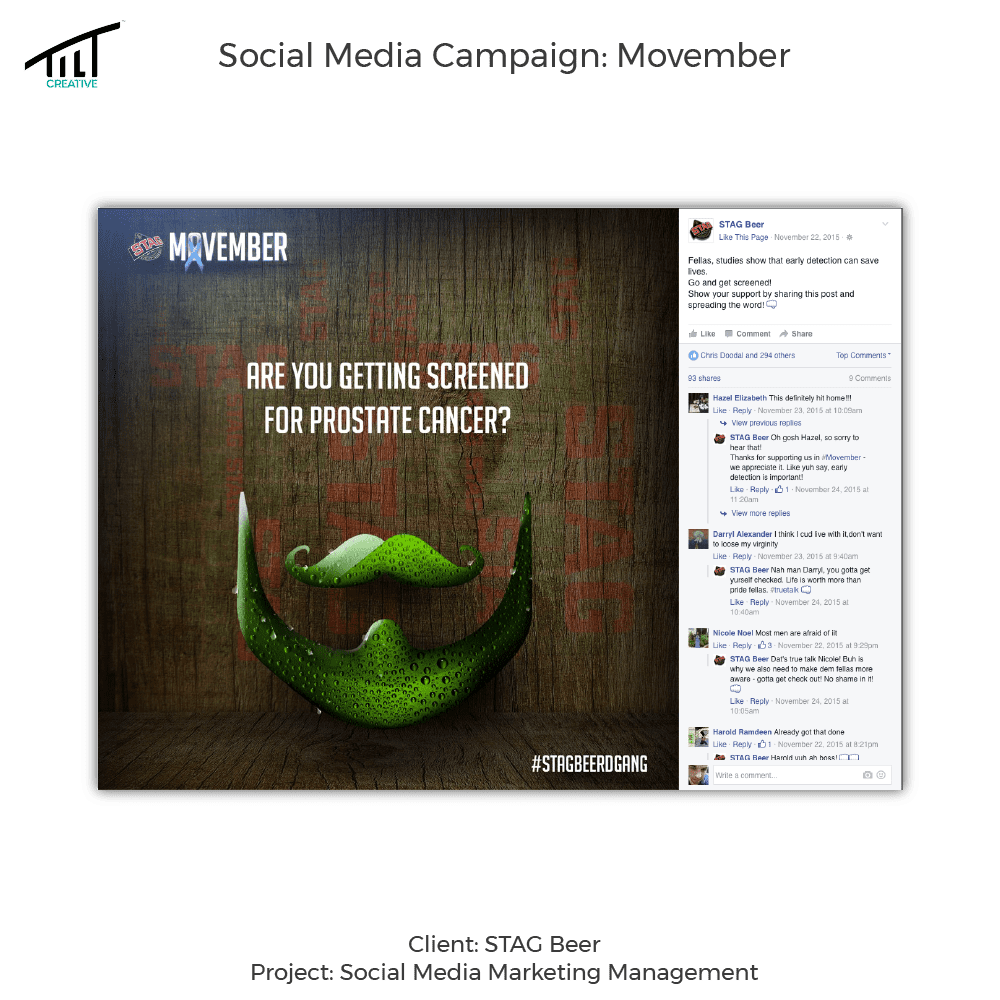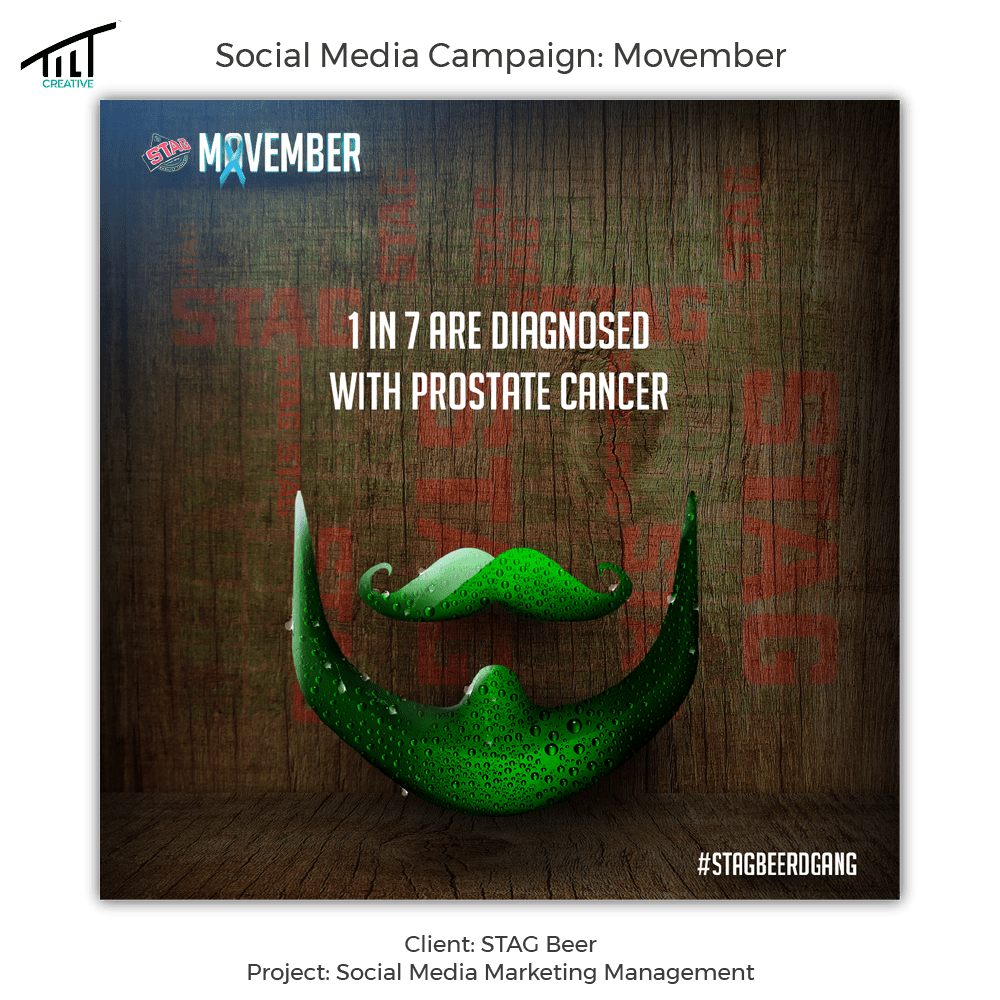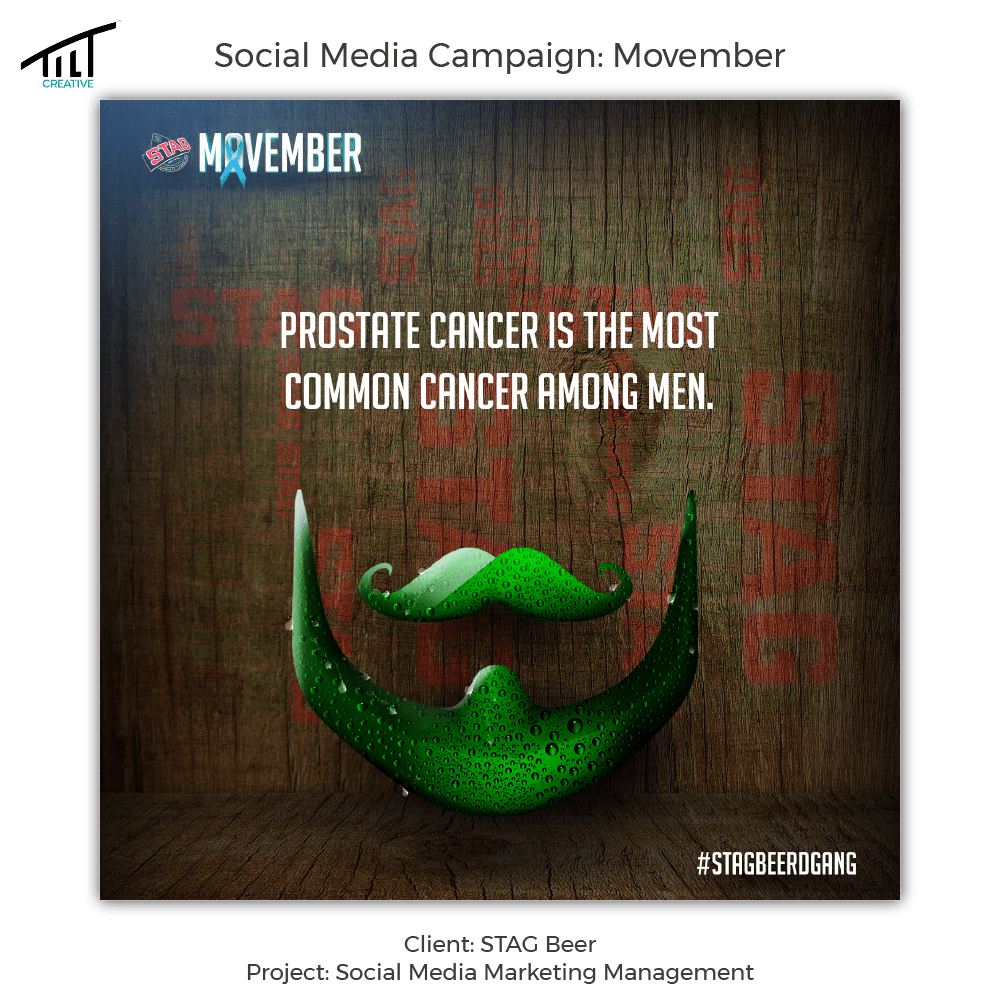 STAGventure
STAG Beer wanted to send a lucky crew of ten people on a boat party around the clutch of tiny uninhabited islands off the North West coast of Trinidad. TILT came up with the STAGventure concept, a way to boost social media engagement and strengthen the brand's equity and consumer loyalty. The challenge was simple: one crew submitted a team leader who monitored the STAG page for two weeks while the five challenges were released; the crew who got all five challenges correct, won the trip. Here is some of the work we did for the challenge: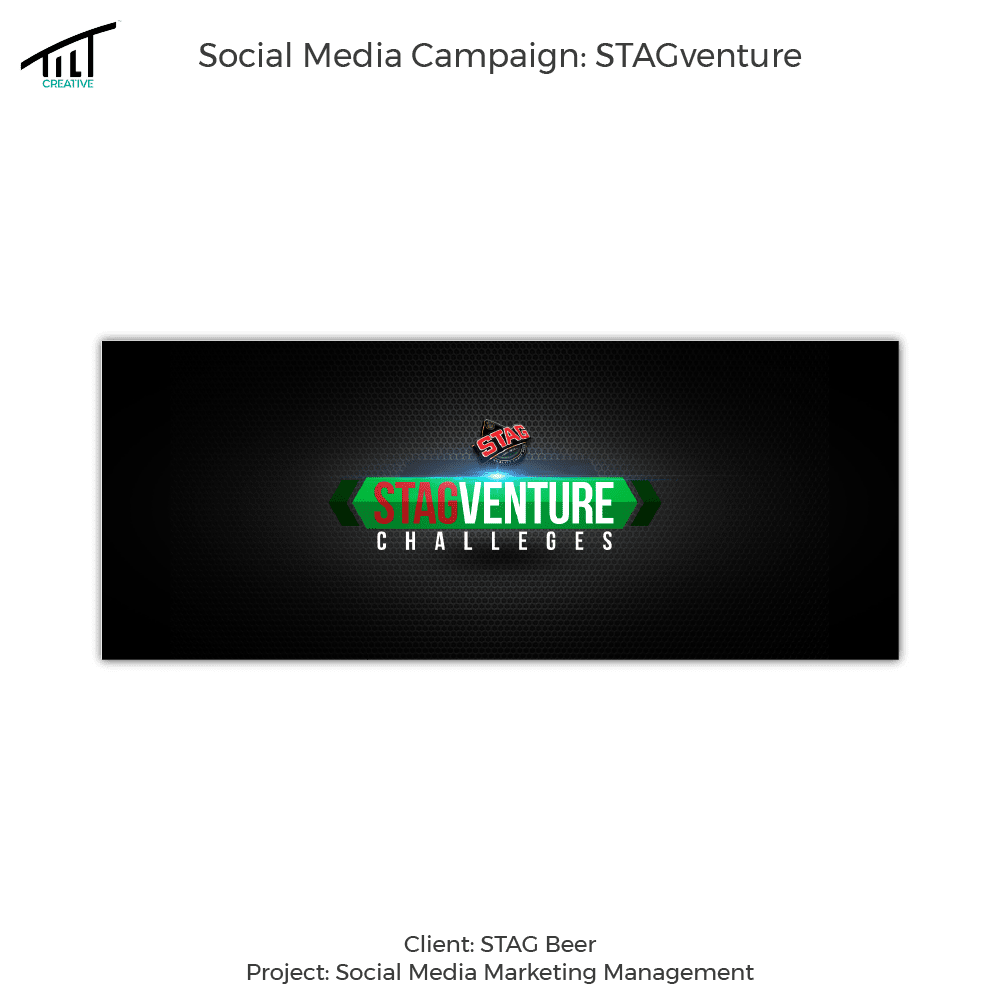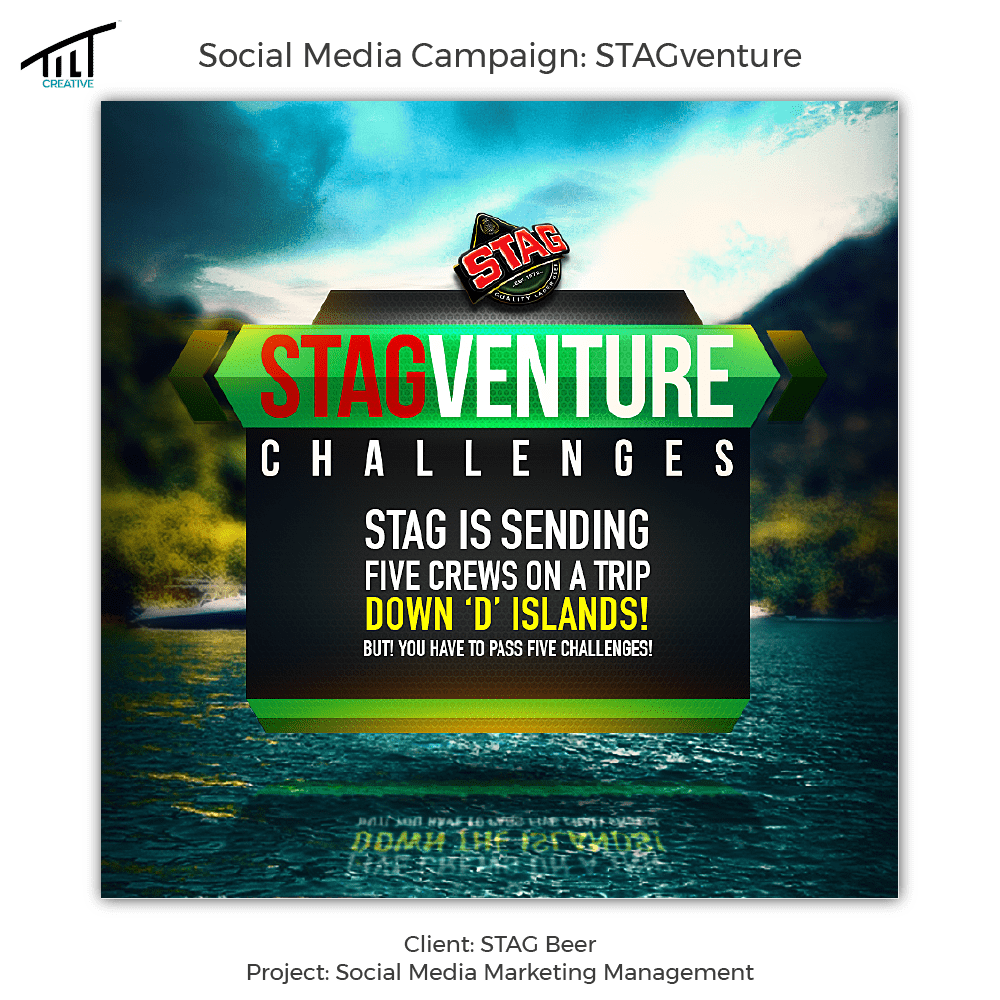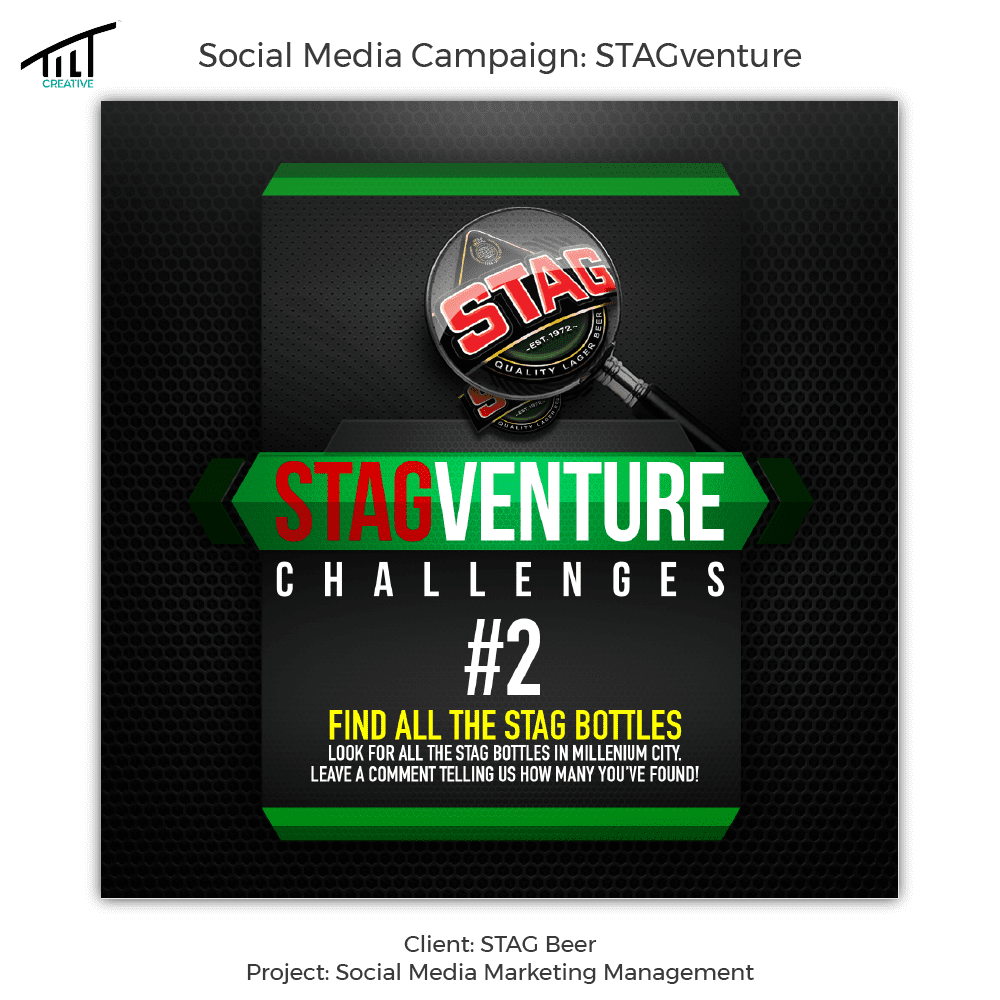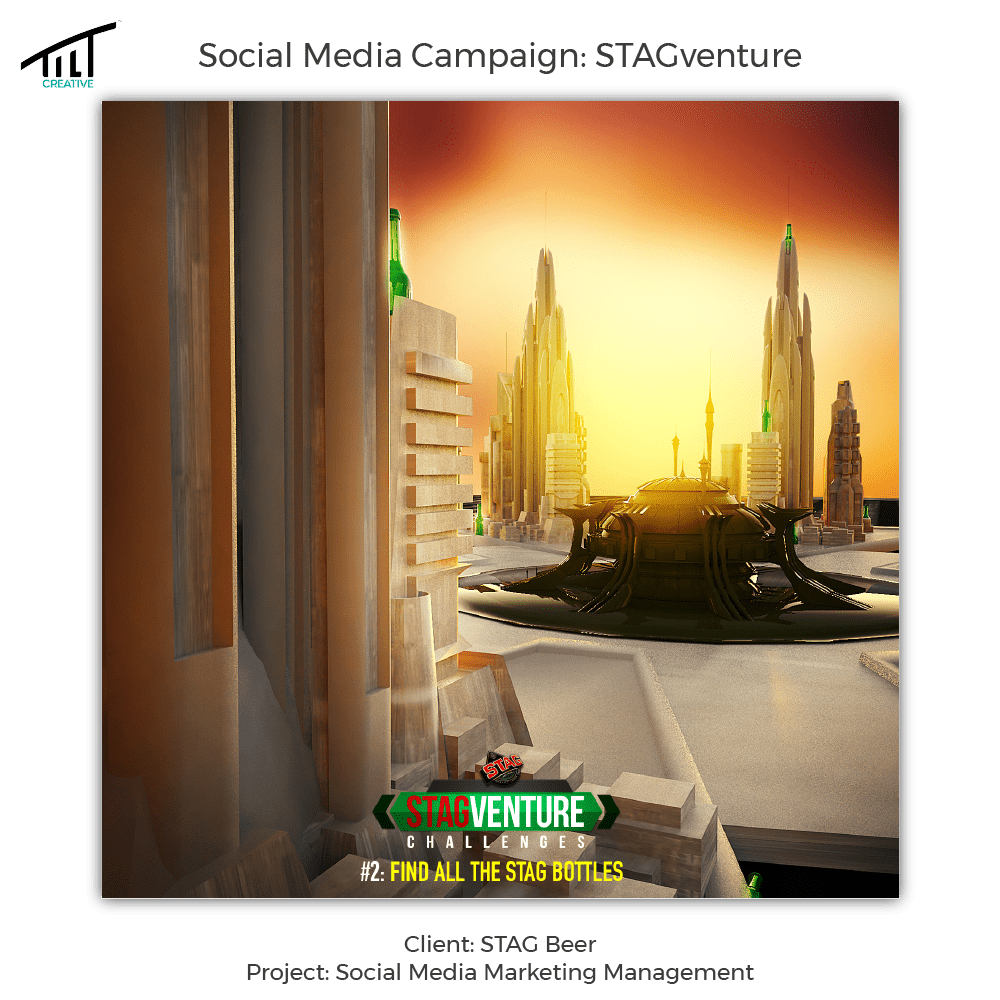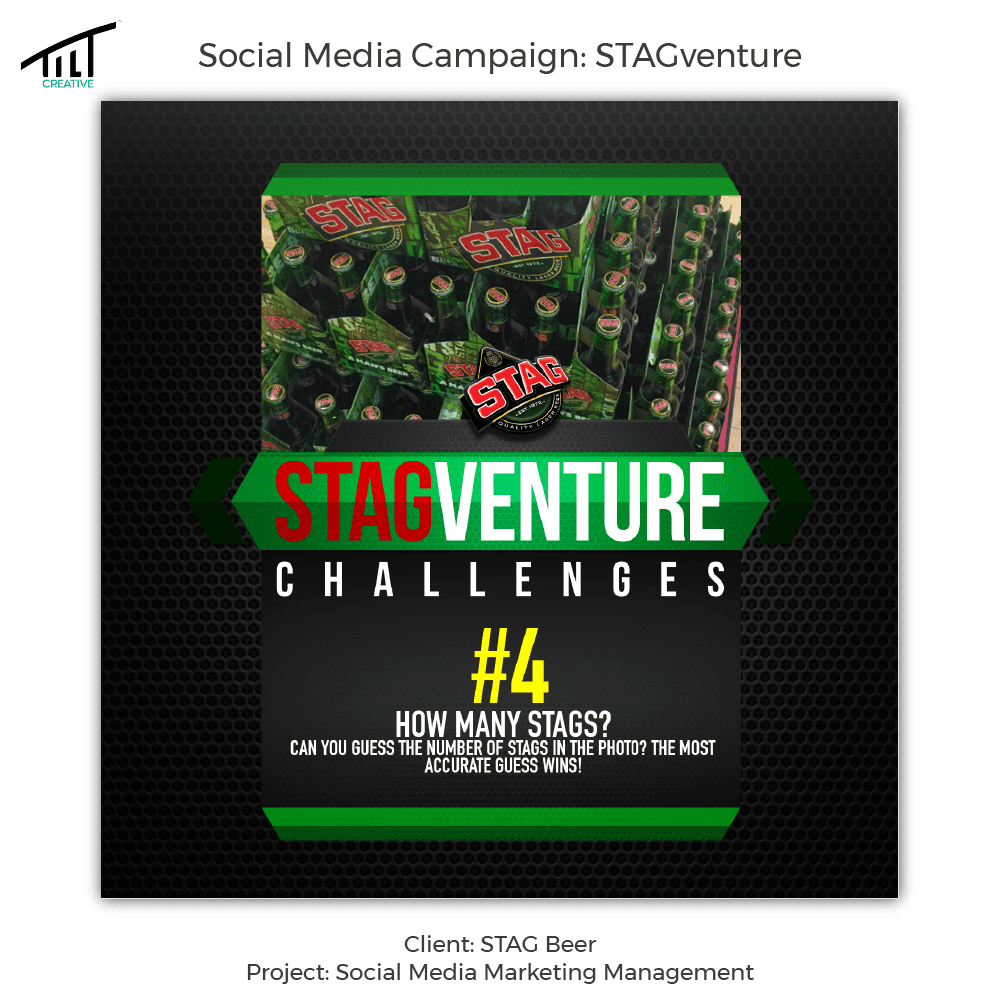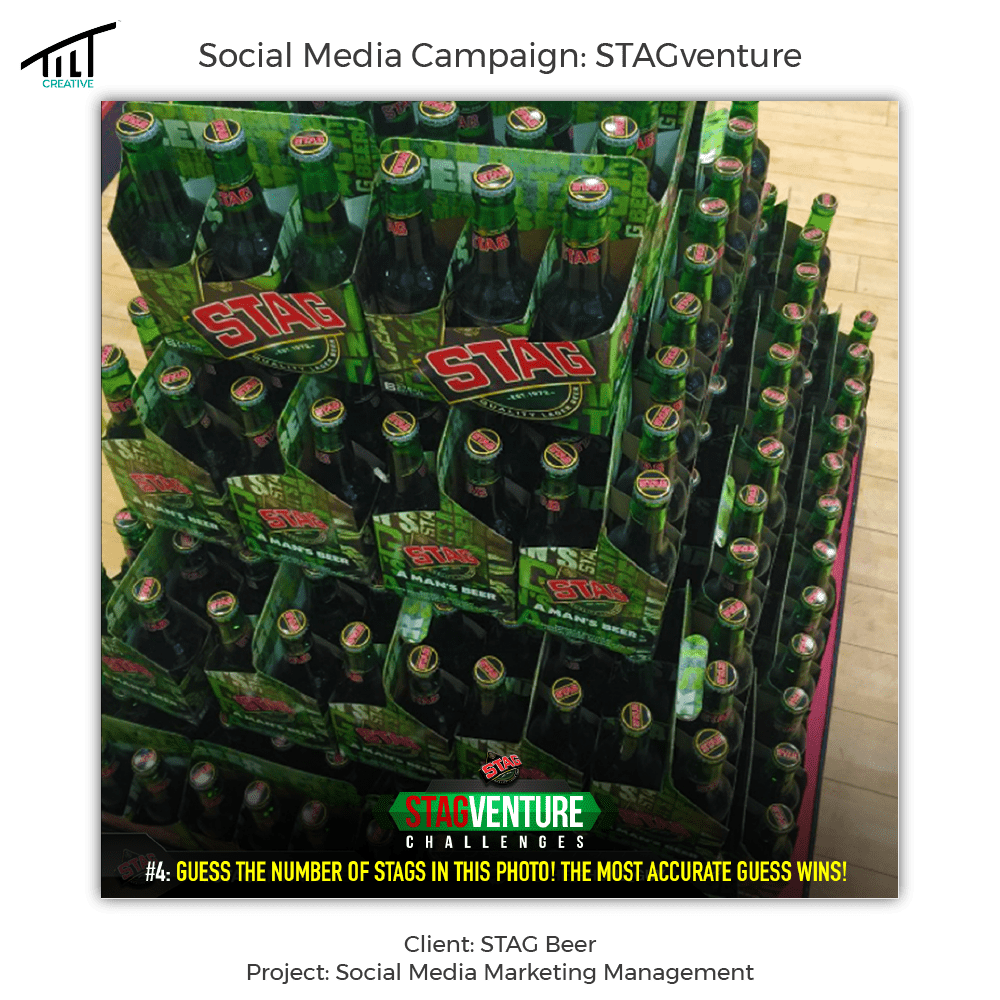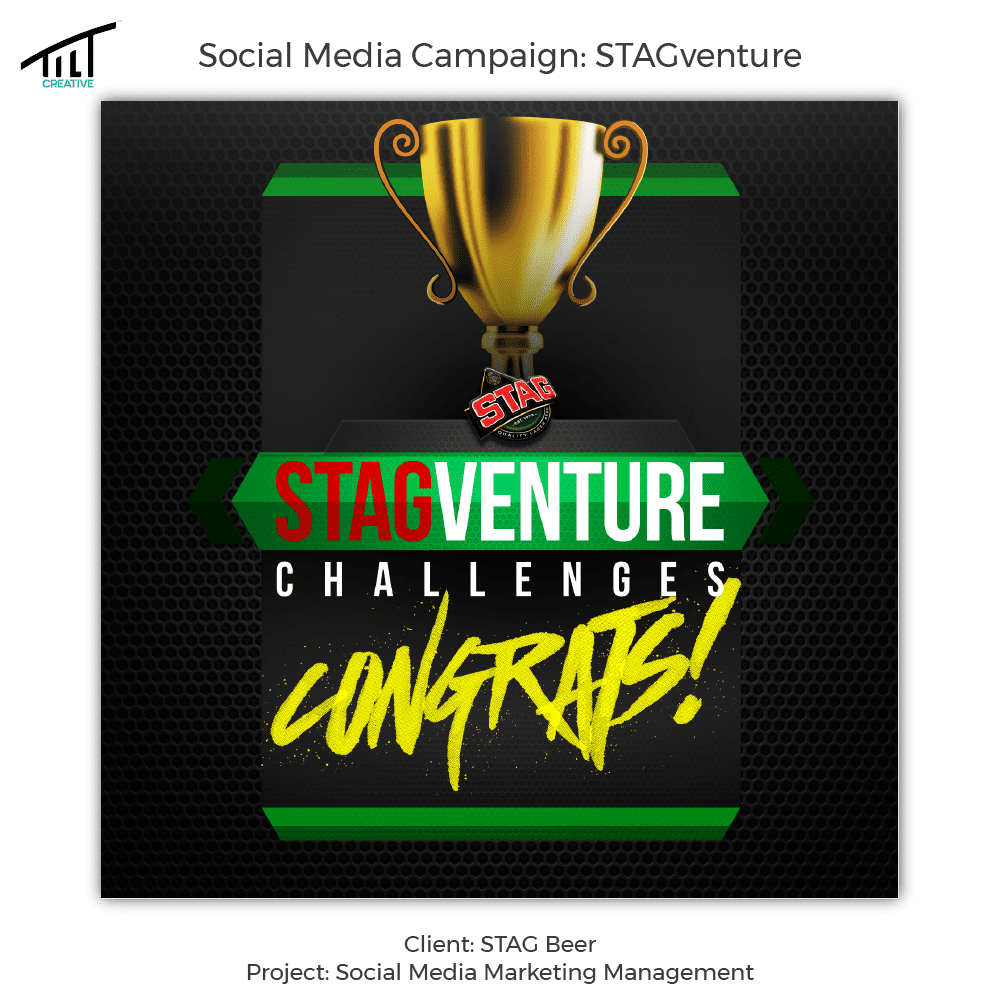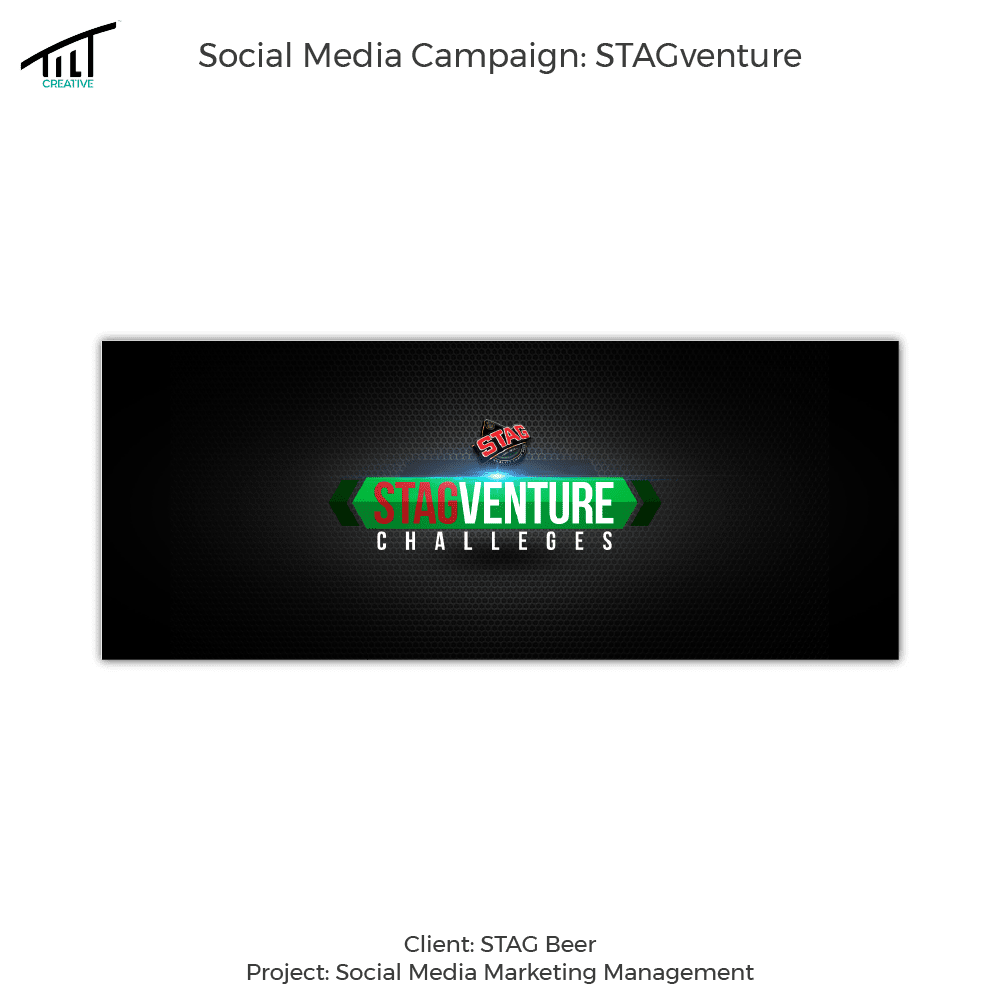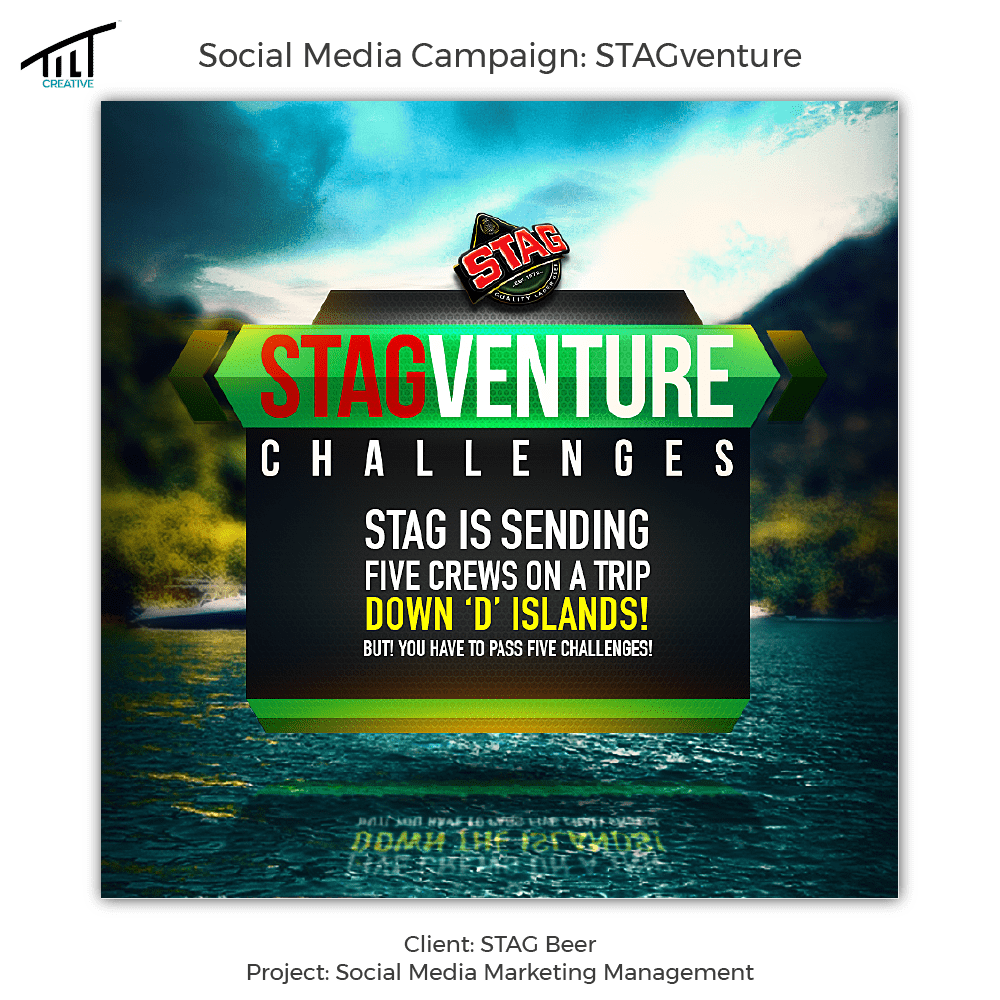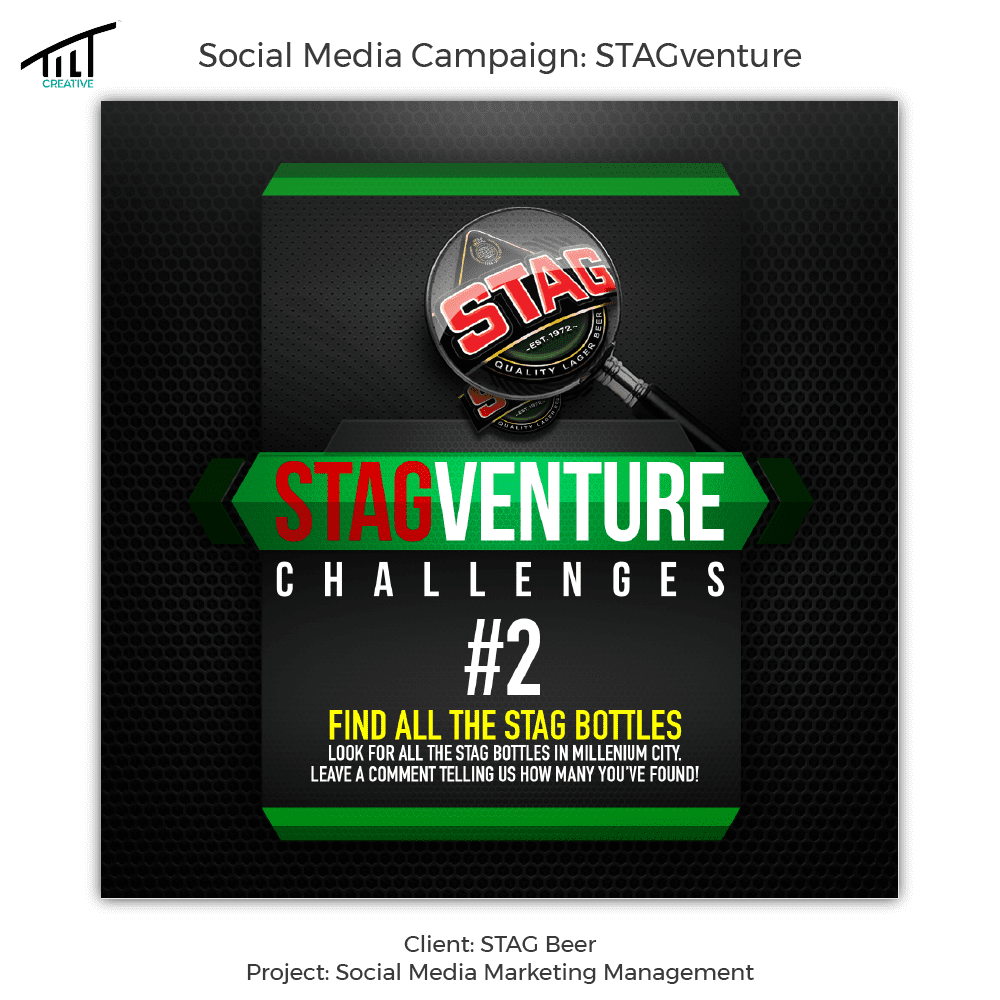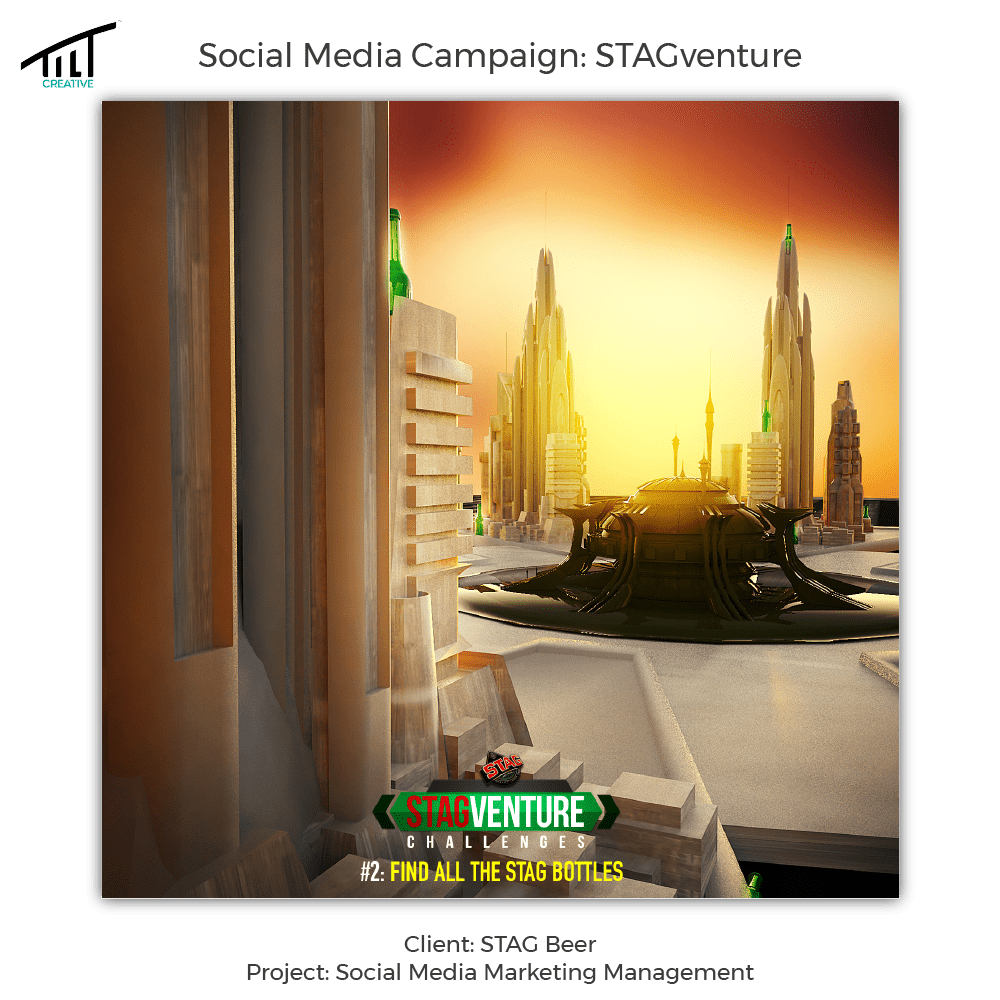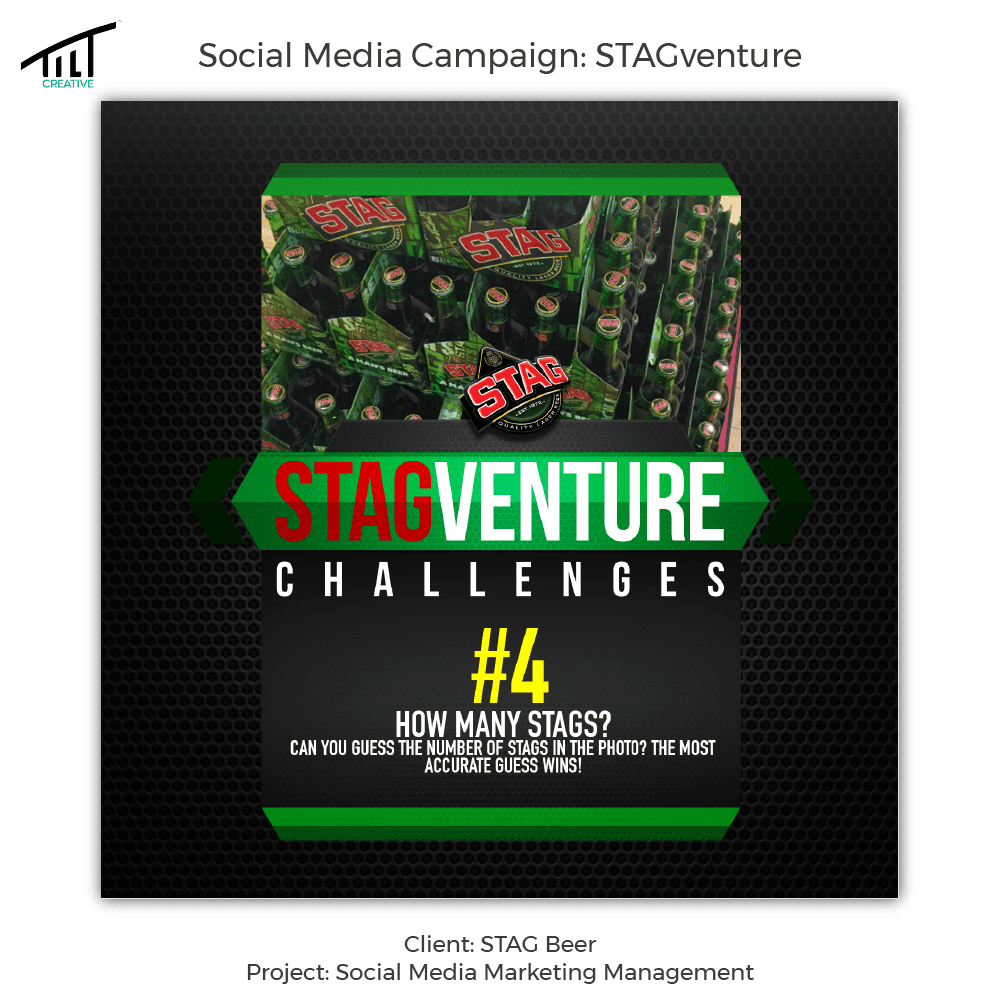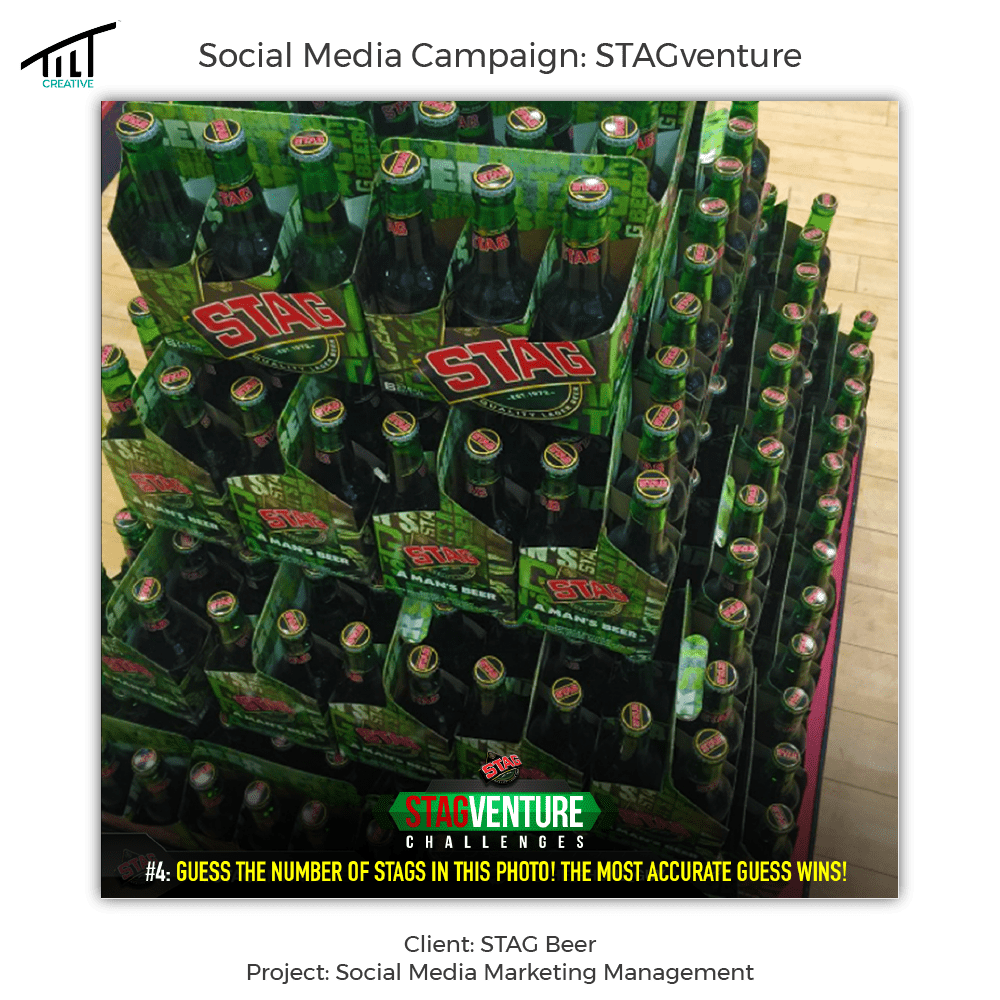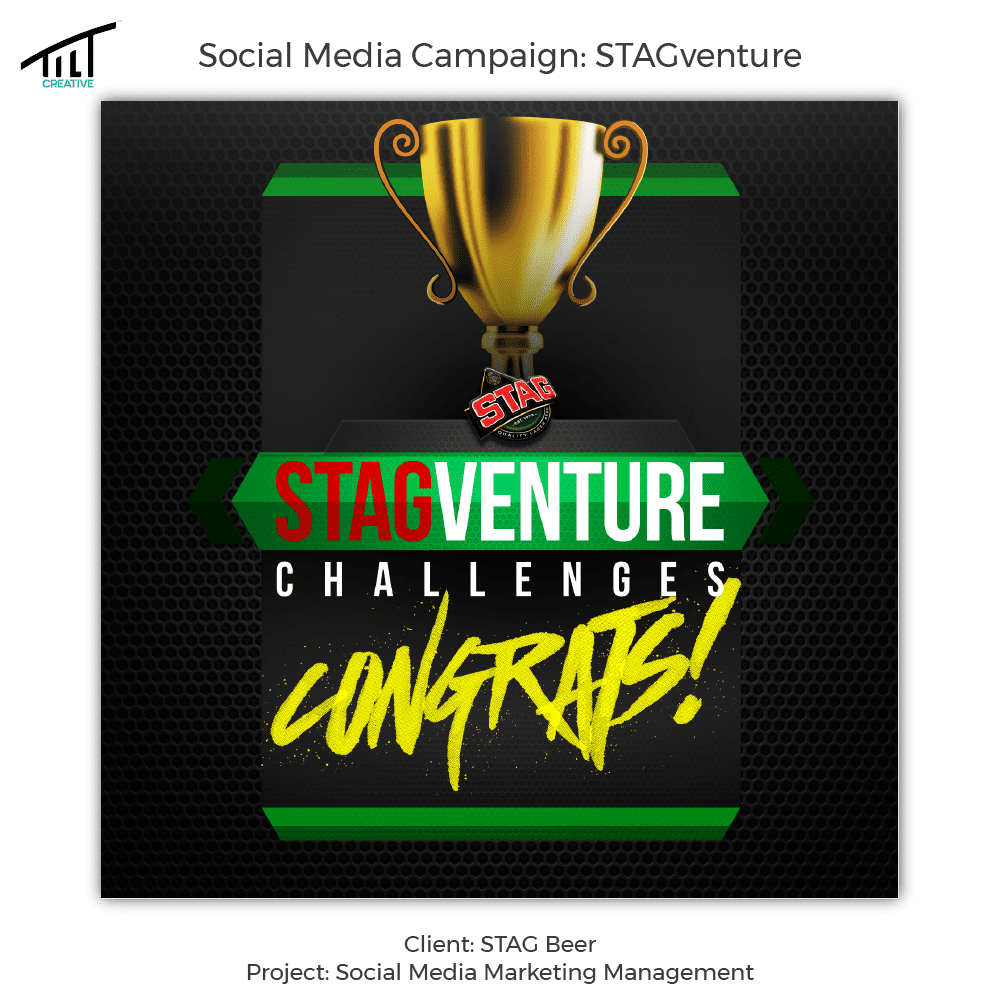 We worked with STAG Beer for over a year before we parted ways for the new TILT UK chapter!